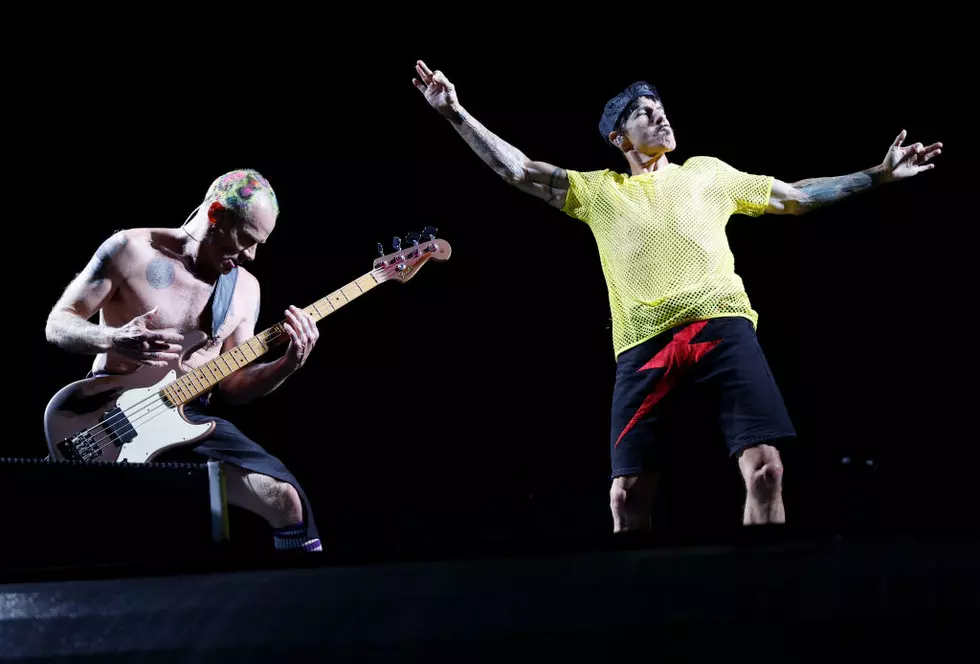 A Fun Road Trip Is A MUST To See This Awesome HOT Band
Getty Images
Are you feeling the winter blues? Are you sick of the cold weather already?
I don't blame you, and everyone I come across makes it perfectly clear that WINTER officially just kicked off recently. As much as the gloomy weather can depress the heck out of us - I do have some great concert news that will warm your hearts and help you make it to next April.
Nothing better than planning a road trip to see a summer concert
So get yourself pumped, shrug off the chilly temps, and set your sights for April 6th of next year, take a road trip out to Fargo and catch the Red Hot Chili Peppers inside the FARGODOME! We got the news earlier this month, according to loudwire.com "The group just added 23 more shows to their touring schedule, starting this spring with a March 29 performance in Vancouver and concluding May 25 in Houston. After that, they'll cross the pond for shows in June and July in Europe and the U.K." Two days after their Fargo gig, they will hit the stage in Minneapolis, Minnesota at US Bank Stadium. Now is a good time to plan ahead, and reserve your tickets.
The Red Hot Chili Peppers have been pretty busy in 2022
Besides their tour this year, the Red Hot Chili Peppers also released two new albums - Unlimited Love and Return of the Dream Canteen. Why not schedule yourself a doubleheader and see them twice in two days in April? Nothing better than planning a road trip full of fun and PEPPERS. 
---
Historic cities: 10 metros with the oldest homes
New Jersey Real Estate Network
collected U.S. Census Bureau data to understand which metro regions have the most old homes, which include houses built in 1949 or earlier.