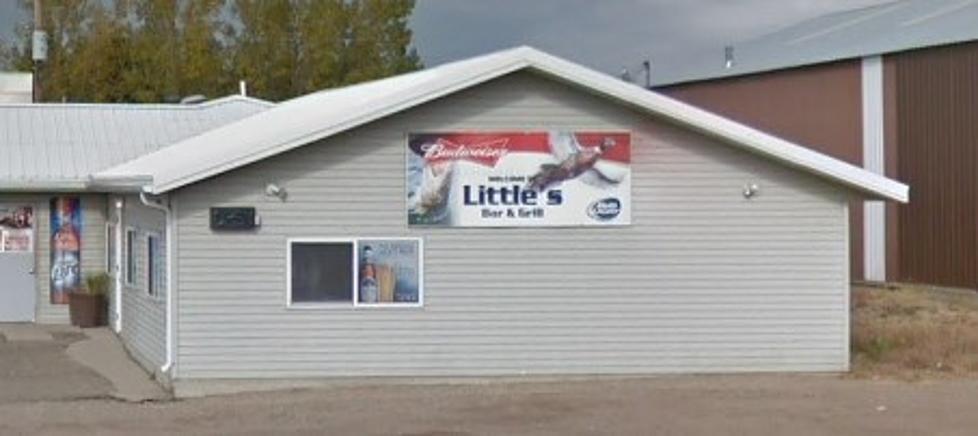 A Tragic Ending = A New Beginning In Pick City, North Dakota
Google Maps
This is a story of love, togetherness, tragedy, strength, and pride. The town is called Pick City, it's about 69 miles from Mandan - a tiny place in Mercer County - with a population of around 120 people. One of the residents is from Bismarck, the other is from Buffalo, Minnesota. Lee Little has run his own bar "The Little Bar And Grill" for 17 years - his wife Noelle is his partner in life and in the restaurant. Needless to say, this charming place holds a ton of memories.
 They met over a couple of beers or shots - or both
Lee is not exactly sure which it was, but he told me 16 years ago, inside his eatery he met the woman from Buffalo. Over a beer OR a shot. Up until just last year, they lived together and spent hours at their home-away-from-home. Alcatraz Island was the site of when these two wed - on the fourth of July. The Little Bar And Grill was just plain home, Lee had several of his children working there.
 Suddenly it's gone.
Just last Thursday morning fire erupted and brought down Lee and Noelle's haven. Their place where so many regulars would stop by, campers who come out once a year, good solid people that began their friendship at the Bar. Lee told me on the phone just how many people he misses - the thought of watching families growing up at his place. How the fire started is still unknown - the Fire marshall said yesterday that it happened because of a cigarette butt or an electrical issue.
 A New Beginning
Here is where the pride and strength shine through - Lee said the outpour of offered help from the local community has been amazing, but he just wants to take a quick break, to re-group and plan on the near future. He is confident that his insurance will be adequate enough to allow him and his wife to start over - Soon I'm sure they kick off their new place with a beer or a shot - OR both!
Ten Tiny Towns In North Dakota
---