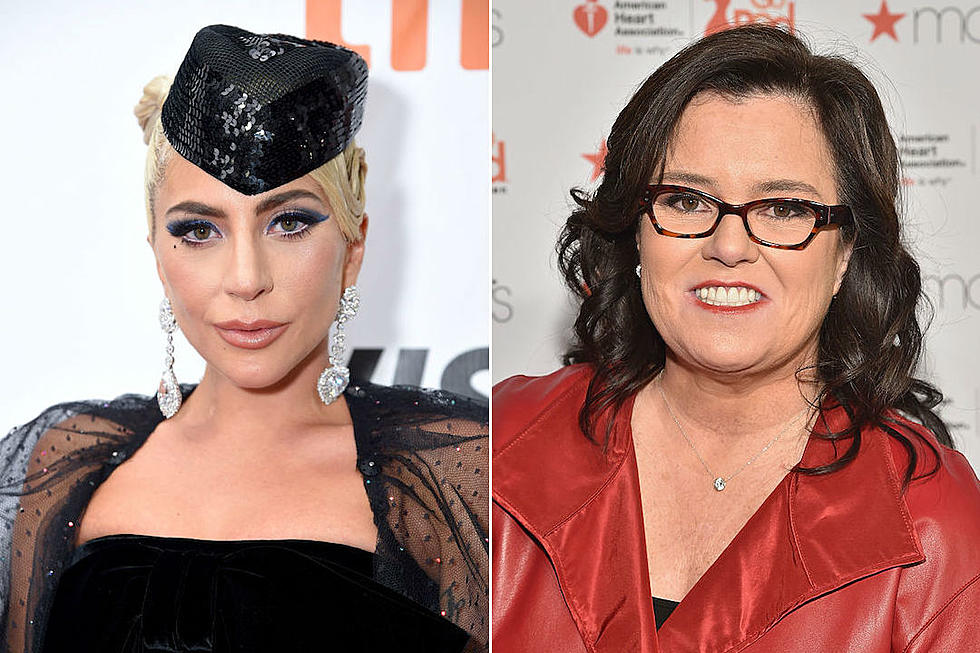 Are Lady Gaga and Rosie O'Donnell Starring in the Broadway Return of 'Funny Girl'?
Mike Coppola/ Michael Loccisano, Getty Images
There have been talks of Funny Girl heading back to Broadway since 2012, and now it sounds like it might be returning sooner rather than later.
Rose O'Donnell recently opened for Randy Rainbow at The Paramount, and during her set she allegedly flat out said that the long awaited musical will finally be making its return, and that she'd be starring in it. But that's not even the most exciting news. If what the 56-year-old comedian says is true, Lady Gaga will be joining her on Broadway to play the lead, Fanny Brice, while O'Donnell portrays her mother, Rose Brice.
Though the news has not been publicly announced, a couple attendees at the show took to Twitter to let the world know what O'Donnell said.
"Rosie O'Donnell just said on stage that Lady Gaga will play Funny Girl on Broadway and she'll play her mother," one user wrote.
"I was there too. That was amazing. I couldn't believe she was saying that," another user replied, confirming the claim.
The role of Fanny Brice was made famous by Barbara Streisand in the original 1964 Broadway production and 1968 film. If the news is true, this won't be the first time Gaga has followed in Streisand's footsteps. The singer starred in the 1976 version of A Star Is Born.
Lady Gaga at 'A Star Is Born' Premiere