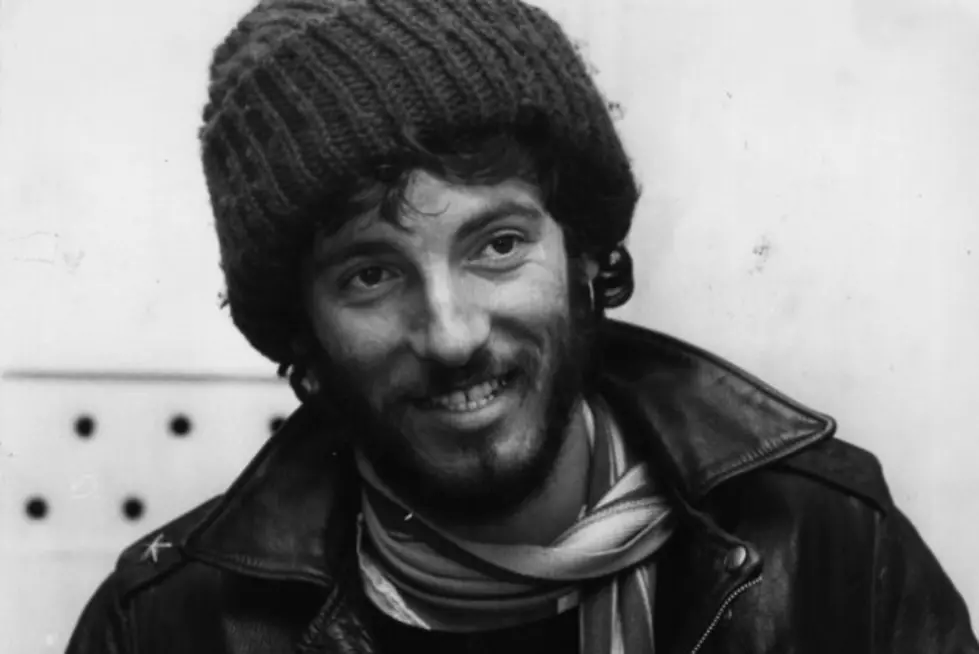 The Day Bruce Springsteen's Earth Played Their First Show
Monty Fresco, Getty Images
Before he was signed as a solo act, Bruce Springsteen gained a reputation as the "Fastest Guitar in Asbury Park" in a series of bands on the Jersey Shore. One of them, Earth, gave its first performance on Aug. 16, 1968, at the Off Broad Street Coffee House in Red Bank, N.J.
Earth was comprised of Springsteen on guitar and vocals with John Graham and Michael Burke on bass and drums, respectively. The three, who were students at Ocean County College, had been jamming at the coffeehouse for a few months and, when Springsteen's first band, the Castiles, broke up, decided to form a new group. They were occasionally joined by former Castile organist Bob Alfano.
As was the style of the time, Earth were a heavy blues-rock power trio/quartet. Even though no bootleg recordings or set-list info from the band exist, Brucebase has a picture of a song list in Springsteen's handwriting. Among the covers of Jimi Hendrix, Traffic and Cream songs, as well as some Chicago blues classics, were the cleverly titled "Slow Blues in G" and "Fast Blues Break in G."
Despite their global name, Earth's popularity rarely extended beyond the local coffee shops and teen clubs. But in December 1968, they played New York's famed Fillmore East -- although it wasn't for a concert. They were hired to perform while filmmakers shot a low-budget soft-core pornographic movie around them. According to the story, at one point during the shooting, a woman dropped her underwear from the lighting rig above the stage, landing on the neck of Springsteen's guitar. The film, titled N.Y.P.D. Now You're Practically Dead, was never released and footage has never surfaced.
Earth lasted only six months. In February 1969, drummer Vini "Mad Dog" Lopez caught Earth's concert at the Italian-American Men's Association Clubhouse in Long Branch and recruited Springsteen for a new band he was forming with bassist Vinnie Roslin and organist Danny Federici. The band was called Child but soon changed its name to Steel Mill, and would last almost two years before splitting up, with Springsteen going solo in mid-1971.
Bruce Springsteen Albums Ranked