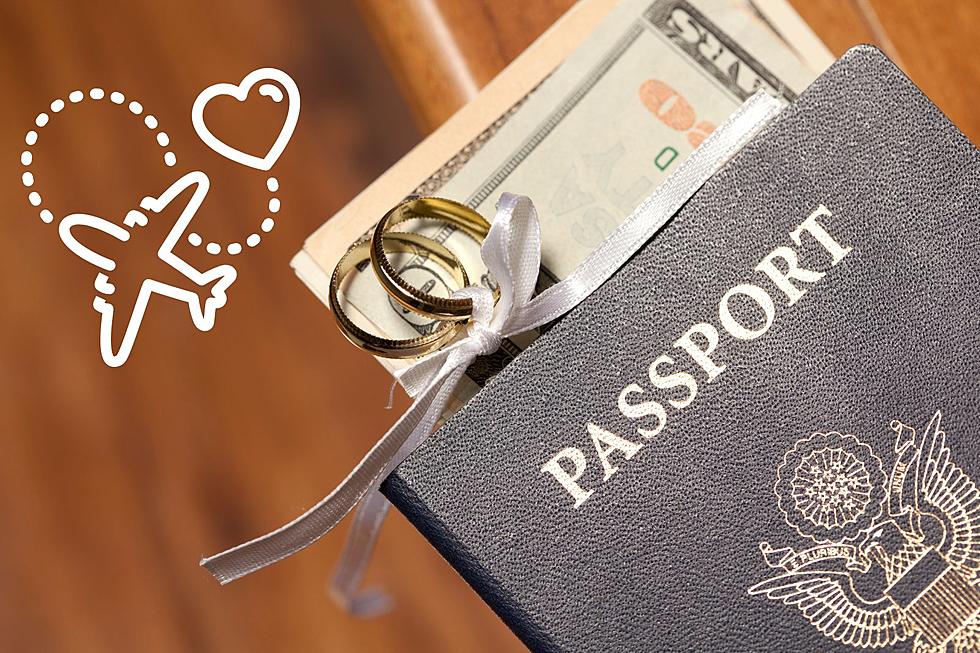 Here's North Dakota's Most Popular Honeymoon Destination 💍🏝️
Canva
Friends, family, pretty dresses, and flowers... we all look back at our wedding day with fondness, or if you're not married, you look forward to all of those things.

That said, the fun and celebration isn't over once you say "I do'." After the ceremony you get to whisk away to somewhere special to celebrate your love one-on-one.
Question: where do you go?
Figuring out where to take you honeymoon can be a tough decision. This might help you find your destination.
A company called Honeymoon Always analyzed Google Trends data to see where not only North Dakotans honeymoon the most, but where newlyweds in each state typically choose to go.
Other States
Minnesotans searched for Florida the most for their honeymoon destination, and South Dakotans went for Greece. My vote is also for Greece. Can you imagine staying in Santorini?!
Montana had Aruba as its most search honey moon destination and Alaska had the Maldives. -- Not too shabby of a stay.
North Dakota
You might find this surprising; the most search honeymoon destination in North Dakota is Belize.
Belize is a Caribbean country with beautiful shorelines, a jungle, and a massive barrier reef. This sounds like a great honeymoon spot for any North Dakotan who wants a break from the cold weather.
There you have it. Most people want to run off to be somewhere warm and tropical, and who can blame them!
Always, thanks for reading, and happy honeymoon hunting!
---
Minnesota's Jailhouse Apartments
Hard-To-Miss Homes In Bismarck