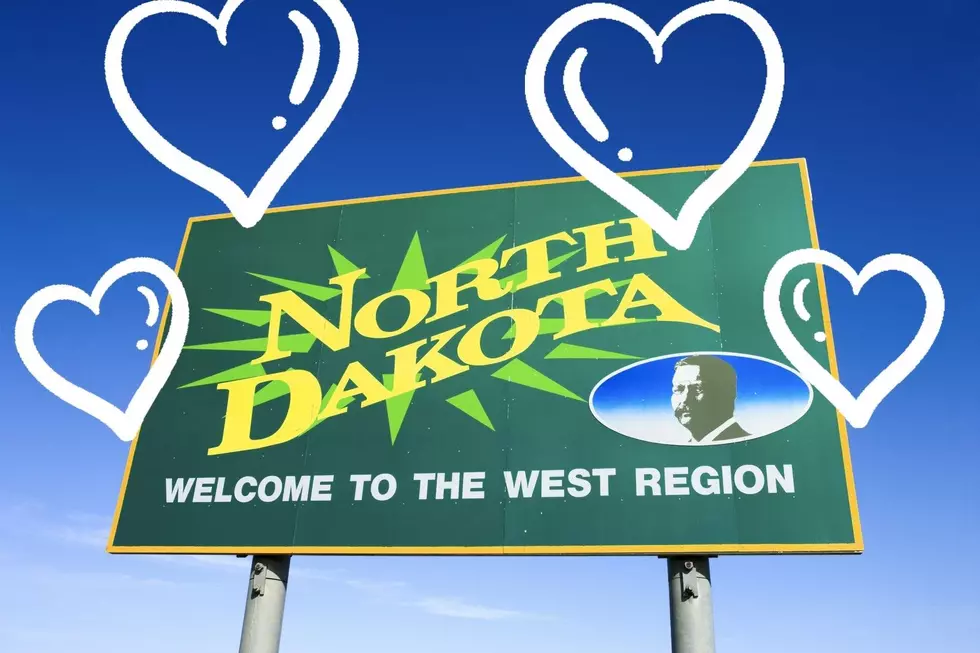 How Hard Is It To Find Love In ND? — Here's What Researchers Found
Canva
Finding love isn't always a love-ly experience. It takes a lot of trying and failing, does it not? As it turns out, there are places where finding your soulmate is a lot easier. -- I know life is a scam, I agree. Jk

A company called SlotSource did a study to find which states are the easiest and which are the hardest to find love.
They looked at things like marriage rates, divorce rates, percentage of singles, and the number of searches for dating apps. Here's what they found:
The Best?
Apparently, the best place to find your fairytale ending is Washington D.C.
D.C. has the highest number of single households, and has the highest number of searches for dating apps, specifically Bumble.
Fun fact: the average cost of a date there is $125, and I'm suddenly realizing how cheap I am.
The Worst?
New Jersey came in at the very bottom of the list. I would like to point out that the average cost of a date in New Jersey is an ASTRONOMICAL $259. *Gulp*
I'm not sure I'd be up for dating if I had to shell out that much money, so I understand your hesitation and choosing of a life of solitude, New Jersey. I get it.
Where Does North Dakota Fall?
I've spoken to several single friends of mine, and I hear them all say the same thing: "It's hard to find a good guy/girl." I'm willing to consider the possibility, that my friends and I are just a hopeless few and are not the best base test.
I Say This Because...
How hard is it to find love in North Dakota? According to the source, not that hard at all. You might find this surprising; North Dakota ranks as number 3 on the list. Yep, that's right. North Dakota is one of the best states for finding love.
We're also not high maintenance. The average cost of a date in ND is $42. We're a frugal bunch.
---
North Dakota's Most Expensive Homes
Here are the most expensive homes listed in North Dakota right now.
See the Must-Drive Roads in Every State