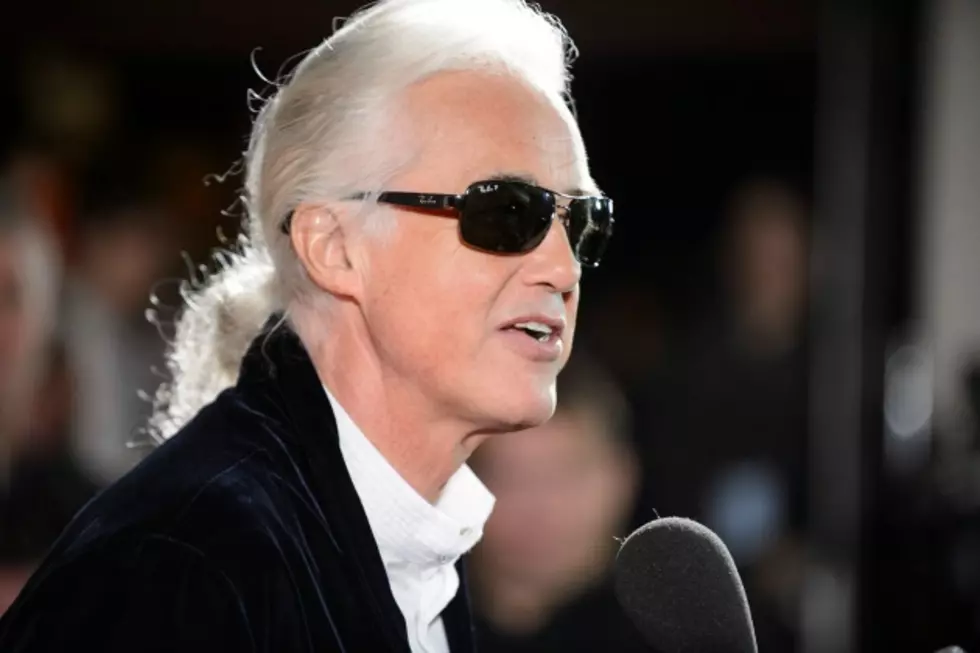 Jimmy Page Announces Plans for 2013 Solo Tour
Ben Pruchnie, Getty Images
In news that should (but really probably won't) quell those persistent Led Zeppelin reunion rumors, guitarist Jimmy Page has revealed he intends to hit the road for a solo tour next year.
"This time last year I intended to be actually playing by now in a live outfit," explained Page during a recent interview with Guitar World. "So that will have to be postponed now into sort of next year, tail end of next year. But I definitely want to be doing that."
What kept Page off the road this year? What else -- Led Zeppelin. Preparing for the release of the 'Celebration Day' live package, and then going out to promote it, proved too time-consuming for Page, and with a fresh round of Zep reissues on the way, he'll probably end up close to home for a majority of 2013 as well -- hence his "tail end of next year" comment. But his solo plans do indicate that, while we've seen a surprising amount of activity from the long-dormant band over the last year, that doesn't necessarily mean they're planning anything else for the future.
In the interview, Page kept mum as to whether or not his tour would coincide with a new solo album -- but given that he hasn't released a proper solo set since 1988's 'Outrider,' it seems safe to assume he's at least written few new songs he can record if and when the mood strikes.