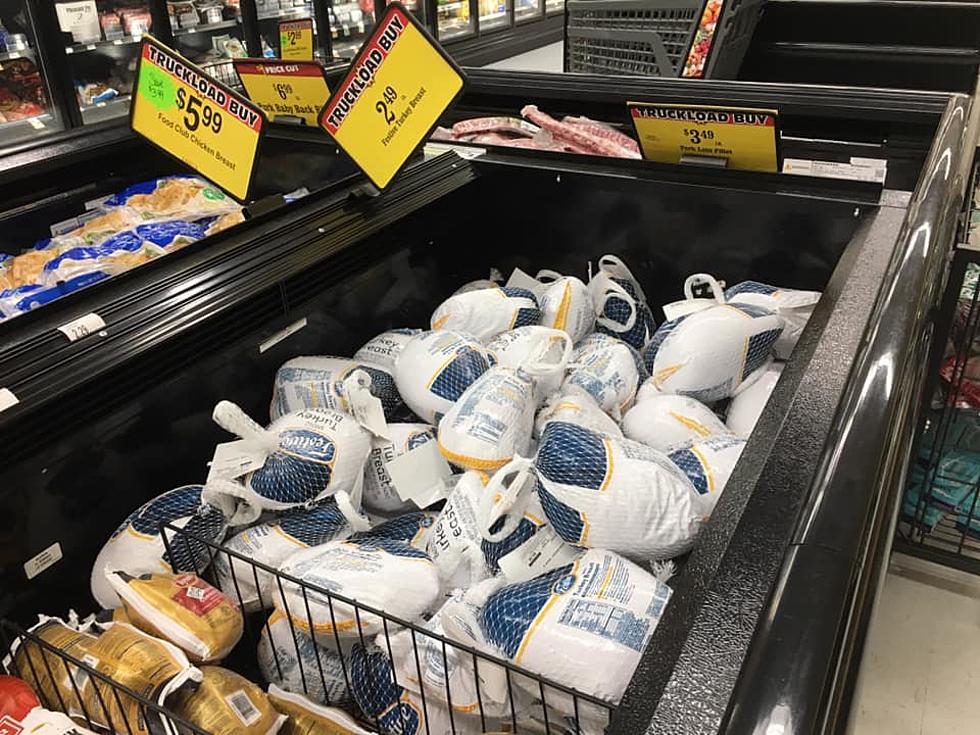 North Dakota Grocery Stores Could Face Thanksgiving Shortages
Rick Rider
There's not even any question.  My favorite holiday by far is Thanksgiving.  Yeah, Christmas is special, but there are several reasons why I prefer Thanksgiving over all that holiday bustle of Christmas.
For one, there's very little stress compared to Christmas.  At least comparatively speaking.  You don't have to worry about spending money on presents and all the time and anxiety that goes with that.
Family members typically only come for dinner or a short visit.  Generally speaking, at least in my family.  So all that added holiday tension with holiday company is short-lived.
Plus, if the in-laws get to you on Thanksgiving, you can always ignore cousin Eddie by watching NFL football.
Then there's the food.  To me, a Thanksgiving meal is close to one of God's greatest blessings.  Turkey, mashed potatoes, stuffing, pumpkin pie, and even cranberries are close to heavenly.  However, you better have good gravy or it could ruin the entire meal.
I've been hearing reports the last couple of weeks that you better shop early for this year's Thanksgiving meal.  According to Mashed,  Like everything else since the start of COVID-19, supply chains are messed up and it could affect your Turkey Day Fiest.  I spoke to a team member at Cash Wise Foods in Bismarck and asked if turkeys could be in a short supply this year?  Her answer?  "I can't say that they will or if they won't."
According to Good Housekeeping, turkeys will be scarce in the grocery stores this year, especially the smaller variety birds (less than 20lbs).  The article advises people to shop months in advance.  Well, Thanksgiving is about 6 weeks away.  Now, would be the time right?  That's exactly what I did at Cash Wise over my lunch this morning.  I picked out a couple of small birds and some of the necessary side dishes to go with it.  I'm not going without this Thanksgiving.
Hopefully, by this time next year supply chain issues will have become a thing of the past and so will COVID-19.  In the meantime, I would suggest you stock up now for Turkey Day.
---
LOOK: Here Are the 25 Best Thanksgiving movies of all time
Top 11 Most Stunning Waterfowl in North Dakota