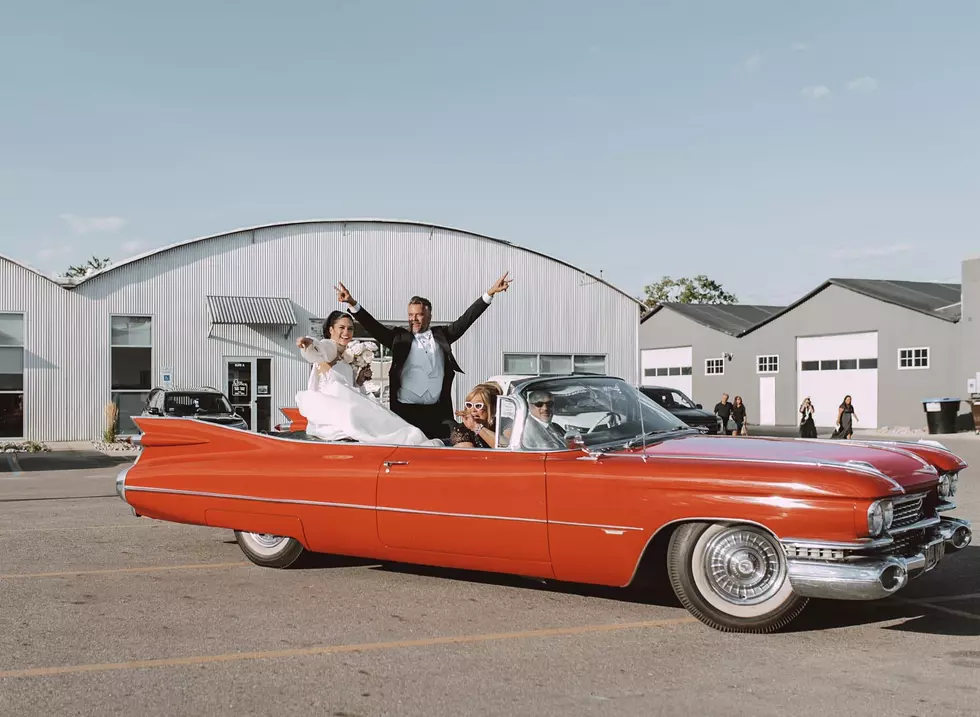 North Dakota's Josh Duhamel Spotted In The State Again Recently
Audra Duhamel Facebook Page
Every time actor Josh Duhamel turns up in North Dakota it really creates a buzz.  
The native Minot, North Dakotan has a tendency to show up in the state from time to time.  He's somebody who has never forgotten his roots.  He even married a North Dakota girl this past year.  You can read all about that here.
So, which part of North Dakota did Duhamel make a cameo in recently?
The city of Grand Forks is the latest to catch a glimpse of Josh Duhamel in North Dakota.  According to details from a Facebook friend of mine, he was in the Forks to watch his niece, who plays basketball for Minot High play at Grand Forks Red River.
Being the regular guy like Josh is, there were no bodyguards or entourage, just Josh hanging out watching some buckets.  Of course, there were other sightings of Duhamel in Grand Forks.  He spent some time at Buffalo Wild Wings where I saw a grainy video on Facebook. Josh allegedly also hit the Olive Garden at some point during his trip to northeast North Dakota.
Here's that picture with Josh Duhamel hangin' with a couple of the Grand Forks Knight-Riders girl's hockey team. 
We basically have the coolest actor in all of Hollywood always reppin' for North Dakota. 
You got to love it.  Kudos Josh Duhamel for keeping it real and never forgetting where you came from.  I think that's pretty much the reason why all of North Dakota loves you.
30 famous people you might not know were college athletes
Stacker
dug deep to find 30 celebrities who were previously college athletes. There are musicians, politicians, actors, writers, and reality TV stars. For some, an athletic career was a real, promising possibility that ultimately faded away due to injury or an alternate calling. Others scrapped their way onto a team and simply played for fun and the love of the sport. Read on to find out if your favorite actor, singer, or politician once sported a university jersey.
The Biggest Home In All Of North Dakota