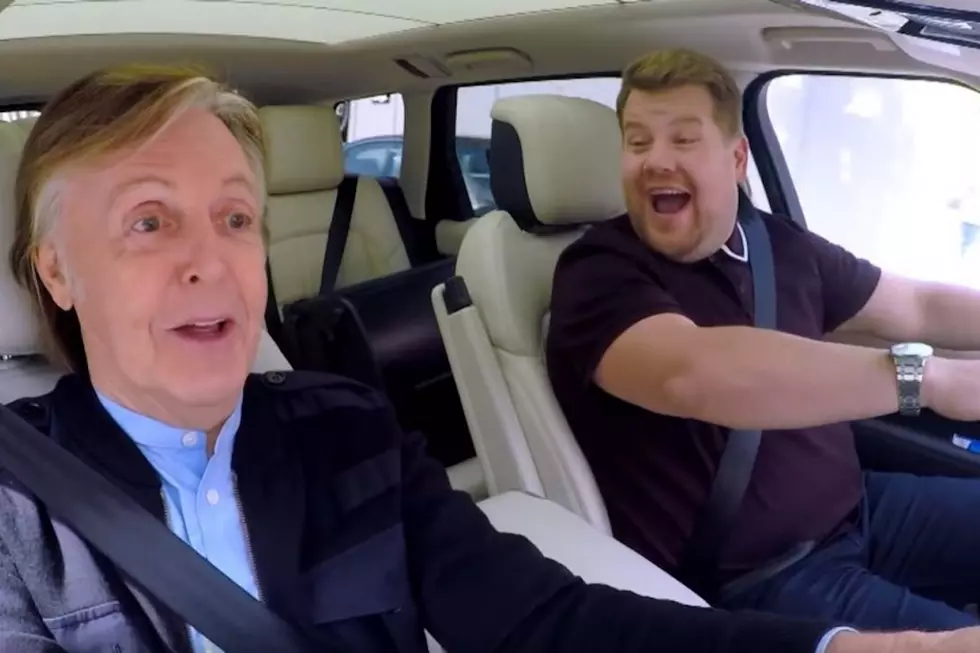 Watch Paul McCartney Return Home on 'Carpool Karaoke'
YouTube
Motoring through the streets of Liverpool, they spot the church where McCartney once served as a choir boy, stop at a local barbershop on Penny Lane, then duck into McCartney's childhood home – which is now a museum. Corden also duets on "Come On to Me," one of two new singles McCartney released earlier this week in advance of his forthcoming album Egypt Station.
"Your music is so full of positivity and joy and a message of love and togetherness," Corden tells McCartney along the way. "I feel like it's more relevant now today maybe than it's ever been." McCartney expresses surprise that songs like "Blackbird" and "Let It Be," both performed during the in-car scenes, have stood the test of time. "We expected it to last 10 years, but it keeps going on, and on, and on," McCartney says, "and it keeps being relevant."
They sing "When I'm 64" at his old house before making a surprise visit to a local pub, where McCartney says he performed as a youngster. There, McCartney returns to a string of old favorites, including "A Hard Day's Night," "Back in the U.S.S.R." and a rousing finale of "Hey Jude."
Beatles' 'Sgt. Pepper's' Cover Art: A Guide to Who's Who
See the Beatles in Rock's Craziest Conspiracy Theories