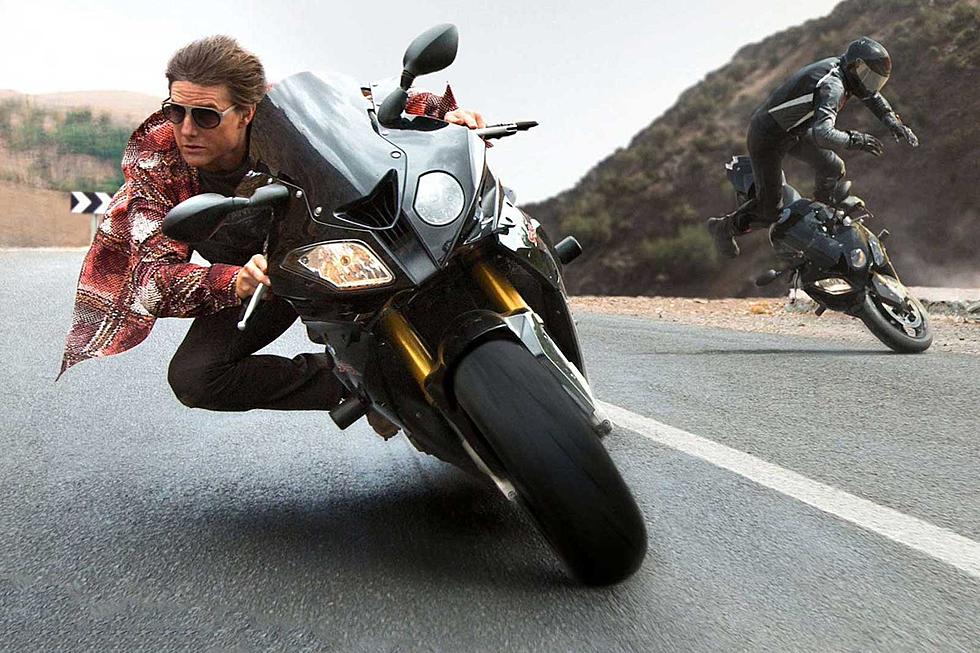 Tom Cruise Fell Again on the Set of 'Mission: Impossible 6'
Paramount
Tom Cruise can't catch a break. (Technically, in this case, he's catching too many breaks.)
The world-famous actor, beloved for his intense commitment to performing his own stunts no matter how dangerous they might be (or how easily it would be to insert a stuntman in his place) already broke an ankle on the set of the latest Mission: Impossible film. (Believe it or not, this is actually the sixth installment in the series. There are two more Mission: Impossibles than Indiana Joneses.) That accident put Cruise out of action, both literally and figuratively, for several months.
Now TMZ has video of another slip-up from the set. This one is definitely less severe, but it is clearly another stunt gone awry. Take a look:

Shooting on M:I 6 just resumed earlier this week. According to TMZ's source (a "cameraman on the scene") "the actor was later seen using crutches, but there are no pics and we haven't confirmed." Hopefully this time, if there is an injury it is extremely minor and there are no further delays. Mission: Impossible 6, directed by Christopher McQuarrie, is due in theaters July 27, 2018. So there isn't much more time to stumble around and still finish the film on schedule.
Cruise, by the way, is 55. In action hero years, that's like 80. How many more of these punishing shoots can his body take? i've enjoyed almost all of the Mission: Impossible franchise, but beating back Father Time is one assignment even Ethan Hunt can't win forever.
Gallery - Every Tom Cruise Action Movie, Ranked