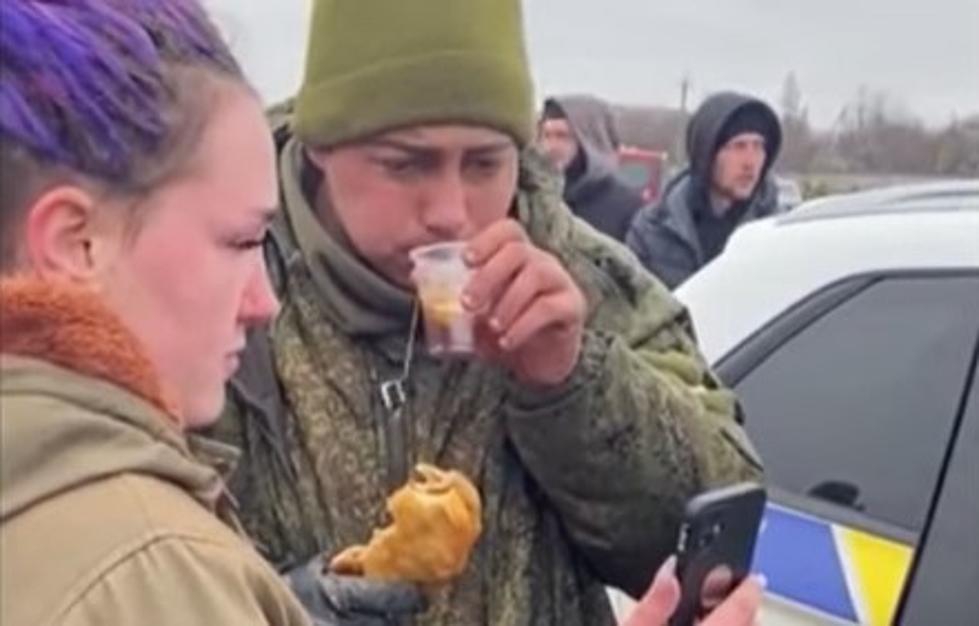 Ukrainian Residents Mirror "North Dakota Nice" To Perfection
Proxclusix YouTube
There is the "North Dakota Nice" theme felt 5,251 aways from Bismarck
The video shows Ukrainian citizens with compassion interacting with and feeding a Russian soldier. The act of insanity by President of Russia Vladimir Putin, flexing his political muscles and sending his troops in to invade Ukraine. Just a flat-out bully trying to kick sand on a smaller person. Putin began his threats of invasion a couple of months ago, what was he trying to accomplish back then? A madman with a "board game" of real-life pawns, poised and ready to move in. Which they, unfortunately, did on February 24th, as the world held its breath. An obvious act of war.
In times of tension and uncertainty, human acts of compassion outweighed the evil
Try and imagine your town, your neighborhood under siege. The enemy is approaching, but somehow there is a look of fear, confusion, and their eyes spell out peace. This is an amazing incident that was caught on video. According to metro.co.uk "...a captured Russian soldier breaks down in tears on a video call to his mother after surrendering to Ukrainians. The young prisoner of war blows kisses as his mother answers and bursts into tears as soon as he sees her" The Ukrainian woman that was seen along with this young man made sure his mom knew that he would be taken care of, a moment we all can relate to out here "North Dakota Nice" - See for yourself what real true humanity looks like.

Proxclusix YouTube
People here in Bismarck have family members living in Ukraine
Just last Sunday we had people here in Bismarck show their support for Ukraine with a rally. Those that live here, their hearts are aching for family members who are going through this awful turmoil in Ukraine. Our whole country is hoping and praying that good will prevail.
---
50 Most Popular Chain Restaurants in America
YouGov investigated the most popular dining brands in the country, and Stacker compiled the list to give readers context on the findings. Read on to look through America's vast and divergent variety of restaurants—maybe you'll even find a favorite or two.
LOOK: Route 66's quirkiest and most wonderful attractions state by state
Stacker
compiled a list of 50 attractions--state by state--to see along the drive, drawing on information from historic sites, news stories,
Roadside America
, and the National Park Service. Keep reading to discover where travelers can get their kicks on Route 66.