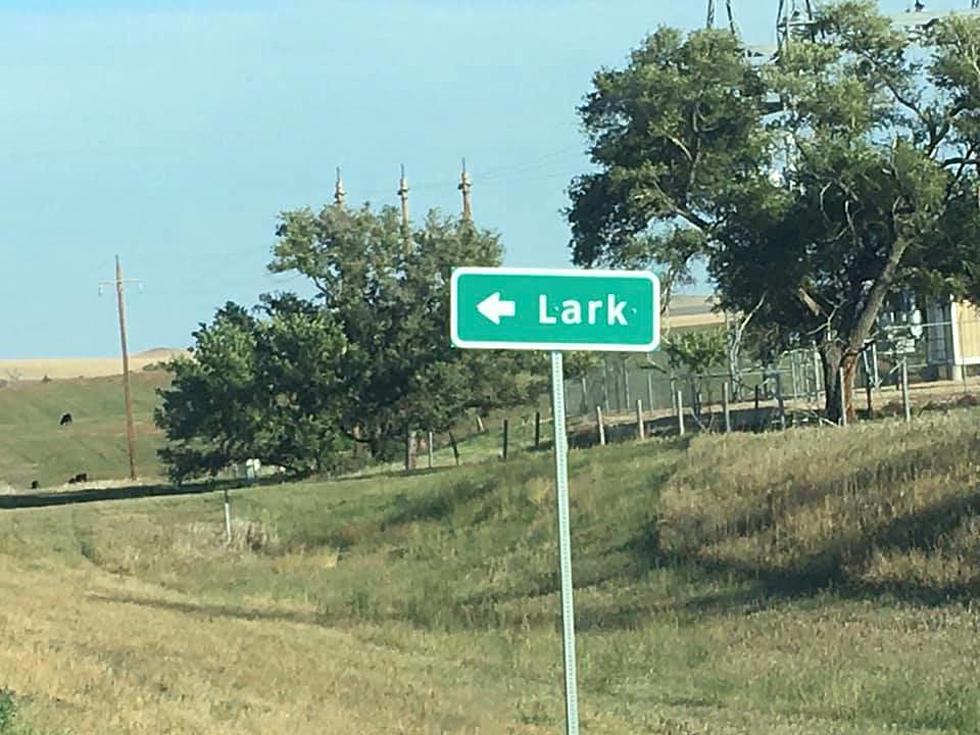 5 Ghost Towns That Are About 50 Miles From Bismarck
Rick Rider
Summertime spooky road trip?!
Are you looking for a weekend road trip?  How about experiencing 5 ghost towns that are about 50 miles from Bismarck?  Sounds to me like some spooky good fun.  To be honest, most of these towns will be void of anything.  You'll be hard-pressed even to find a structure in these once-thriving communities, but in the spirit of things, it will still be fun to imagine what was.
So, let's have a little creepy fun, and here are 5 ghost towns within 50 miles of Bismarck.
#1 Lark, North Dakota.
Lark is located about 10 miles west of Flasher, North Dakota.  Roughly 50 miles from Bismarck.  The town was located just off Highway 21 to the north.  I know this town well (I'm using the word town loosely), and I've done a lot of pheasant hunting around it in the past.
There really is nothing left that shows any remains of the town.  Only a couple of farms north of the highway.  There are a couple of old structures on one of these farms.  I'm not sure if they're part of the old town or not.  I stopped by the farm a few weeks back, but couldn't find a living soul.
According to Grant County, the city was once a thriving railway community.  The post office was opened in 1906.  During the height of the communities population in the early 1900s, there was a hardware store, a lumber yard, a church, an implement dealer, two general stores, a community hall, two cream stations, a blacksmith shop, and others.
#2 Arena, North Dakota.  
Arena is about 35 miles northeast of Bismarck and east of the town of Wing, North Dakota in Burleigh County.  According to Legends of America, Arena was founded in 1906 by the Patterson Land Company of Minnesota.
#3 Freda, North Dakota.  
Very little is known about this town.  According to Wikipedia, Freda was formed in 1910 and was another railroad town.
Believe it or not, Freda actually replaced an older town called Pearce, which was founded in 1906.  The post office was later moved one mile north and the city was renamed, Freda.  The post office closed in 1975 and in 1976 only two people remained in Freda.  Freda is located about halfway between Flasher and Shields in Grant, County.
#4 Dogtooth, North Dakota.  According to the Grant County Website, Dogtooth is a ghost town named after a pair of buttes near the town resembling the molars on a dog's lower jaw.
The town was located east of the city of Raleigh.  Today, the lone bar in Raleigh is named "The Dogtooth."  According to Wikipedia, Dogtooth was first established as a station in 1876 on the railroad.  A post office then came to be in 1900.
#5 Brisbane, North Dakota.  According to the Grant County website, Brisbane is located about 5 miles southeast of Carson.
A post office was opened in 1910.  Shortly thereafter the town was bustling with a general store, a school, a hardware store, a blacksmith shop, and a restaurant.  Now, all that's left of this community are the spirits of the past.
---
10 Smallest Towns In North Dakota
30 famous people you might not know were college athletes
Stacker
dug deep to find 30 celebrities who were previously college athletes. There are musicians, politicians, actors, writers, and reality TV stars. For some, an athletic career was a real, promising possibility that ultimately faded away due to injury or an alternate calling. Others scrapped their way onto a team and simply played for fun and the love of the sport. Read on to find out if your favorite actor, singer, or politician once sported a university jersey.