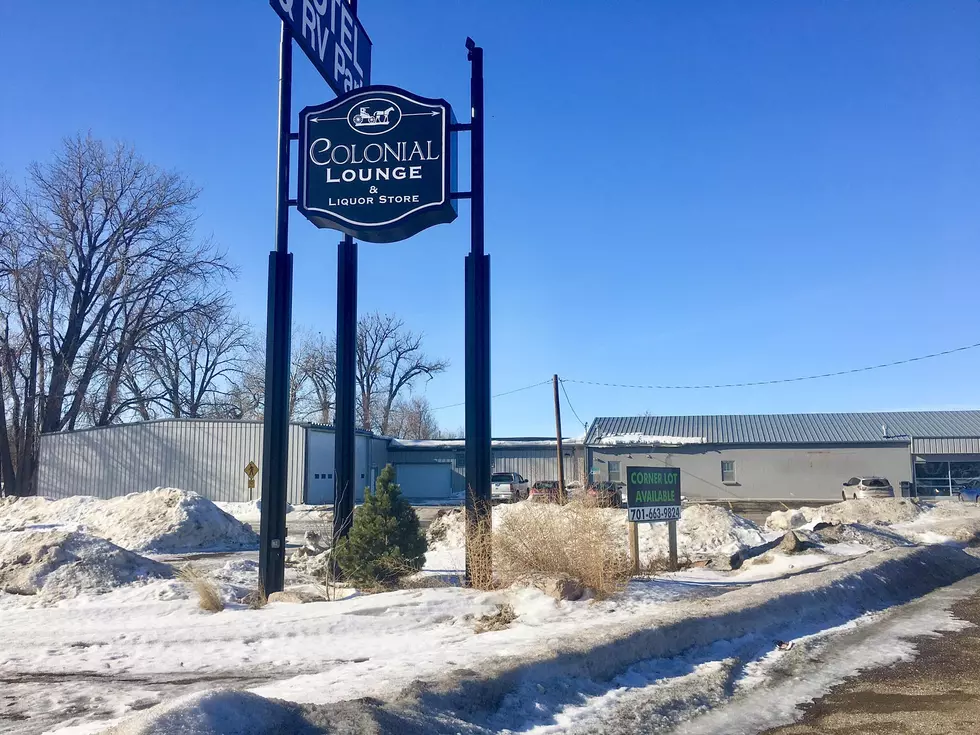 6 Legitimate Businesses That Could Take This Prime Spot In Mandan
Rick Rider
The strip in Mandan.  It's almost world-famous.
At least in the Bismarck Mandan area anyway.  Otherwise known as Memorial Highway (its official name) is home to a wide variety of businesses.
However, a prime spot on the strip has been vacant now for a couple of years.  The beloved lounge and liquor store known as the Colonial has been vacant now for a couple of years.
It was demolished back in 2020.  The pandemic may have been part of the reason why this establishment closed.  It was open for over 60 years.  That is a ridiculously long time for a bar to stay open.
According to Bar and Restaurant, the average lifespan of a nightclub in America is only two years.  I was told one time that bars are about 7 years.  So, the Colonial certainly lived a long time in bar years anyway.
That brings me back to what a prime spot this is for a business to set up shop.  Easy access to Expressway and I94 makes it an attractive spot to own in my opinion.
I sat down with the brilliant minds here at Townsquare Media, (where by the way, we are also on the Strip in Mandan), to come up with some ideas for businesses that could take up residency here.
So, without further ado, here are 6 Legitimate Businesses that could thrive in the old Colonial spot.
#6 A Strip Club
I mean, after all, it's called the Strip.  Only makes sense right?  Main Street in Mandan used to have them.  Okay, maybe a little far-fetched but something I bet would work.
#5 Dog Park
I know there's one in Sitting Bull Park but that's a long way away from this part of town.  The city of Mandan could buy this corner lot and plant some grass, add a few more trees and a fence, and call it good.  It would be nice for the people on the east side of Mandan.
#4 Pickleball Court
Tough to argue about the popularity of pickleball these days.  I've never played it myself but I see people doing it every day at the YMCA.
#3 Chick-Fil-A (or any fast food restaurant)
I still haven't eaten at Chick-Fil-A in Bismarck because there's always a HUGE line and I'm not going to wait 20 minutes for fast food no matter how good it is.  There's not a doubt in my mind that this wouldn't be a home run in Mandan.  We also only have two fast food choices on the Strip as it is.
#2 Boat Dealership
I know what you're saying we have plenty of these around Mandan and Bismarck, but let's face it.  The river is everything and there's a reason why there are a jillion pontoons on the river 5 months out of the year.
#1 Liquor Store (like a Happy Harry's)
We don't have a dedicated liquor store on the Strip in Mandan and let's face it.  We love our alcohol in this part of the world.
If all else fails, you could always put in a bank  We don't have enough of these right?
These Are The 10 Best Dive Bars In North Dakota
LOOK: This is where homes are selling the fastest right now
Stacker
compiled a list of the metros where houses are selling the fastest, according to data from Redfin.