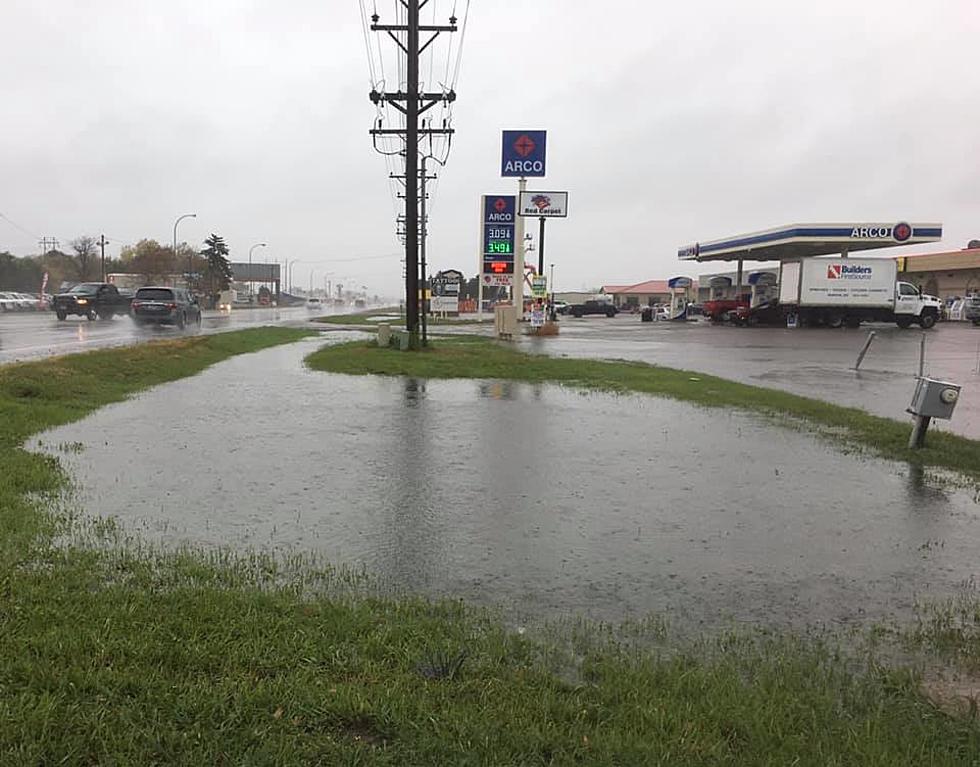 Why The Strip In Mandan Needs Storm Sewers
Rick Rider
We haven't had many days like this over the last couple of years, but thankfully we're finally getting some rain.  When I first moved here in July of 2019 Bismarck Mandan had never been wetter.  Then we go from that to a historical drought.  Now, it appears were hopefully sliding out of this dry cycle after two years of drought conditions.
According to the city of Mandan, improvements are on the way for Memorial Highway, otherwise known as the Strip.  Including street lights to be added at a dangerous intersection.  You can read about that here.
Part of the improvements set to begin next year include adding storm sewers on both sides of the Strip.  Townsquare Media is located on the Strip, so when we get heavy rain we can see firsthand what the water can do.  The water ponds in the ditch and floods into nearby businesses' parking lots.  Red Carpet, Bill Barth Ford, Bobcat, and the Lonesome Dove just to name a few are highly affected.  In fact, it looks like you could jetski in the Lonesome Dove's parking lot today.
As you can imagine, this can have effects on businesses, and it's a good thing the city of Mandan is doing something to address it.  The city of Mandan plans to fix this with new construction that will design curb inlets on both sides of the road, that will collect water and move it below the road to the Heart River or the Missouri River from Lakewood Bay. Survey crews were out on Memorial Highway this summer and they will continue to survey this fall, and construction is tentatively planned for 2022.
We need the rain, but these businesses need to be protected.
---
7 Weirdest Street Names In Bismarck
LOOK: Here are the best lake towns to live in
Many of the included towns jump out at the casual observer as popular summer-rental spots--the Ozarks' Branson, Missouri, or Arizona's Lake Havasu--it might surprise you to dive deeper into some quality-of-life offerings beyond the beach and vacation homes. You'll likely pick up some knowledge from a wide range of Americana: one of the last remaining 1950s-style drive-ins in the Midwest; a Florida town that started as a Civil War veteran retirement area; an island boasting some of the country's top public schools and wealth-earners right in the middle of a lake between Seattle and Bellevue; and even a California town containing much more than Johnny Cash's prison blues.