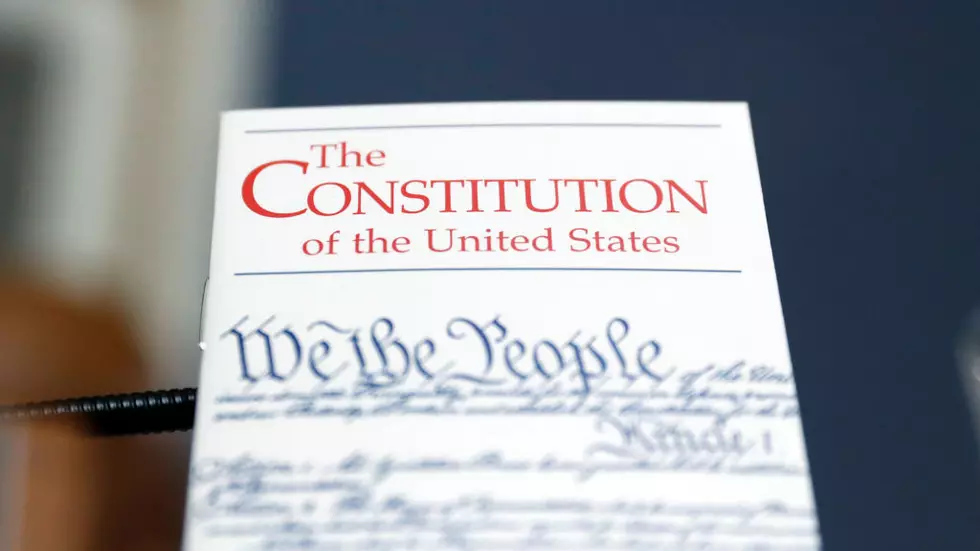 AMVETS To Give Every ND 8th Grader- A Constitution!
Getty Images
The North Dakota American Veterans group spent a gray and wet Labor Day filling boxes in hopes to be filling the heads of 8th graders all across the state. That's a lot of open space to fill.
According to KFYR TV, the North Dakotan AMVETS together with the North Dakota Department of Public Construction and superintendent Kirsten Baesler, will be soon delivering a copy of the United States Constitution to every 8th grader in the state. Now, the challenge will be to get the information contained in these pamphlet sized booklets off the page and into these young brains.
Back when I was young it was a show called "Schoolhouse Rock" that really stuck with me.  (full disclosure- the author has School House Rock on Blu-Ray with no school age kids in his house). You remember "I'm Just A Bill"? No?  Well here's a You Tube link to the video!   Conjunction Junction, What's Your Function? Watch and learn by clicking here.  As kids, give us catchy songs and funny cartoons and we can actually learn stuff.  Decades later,  I can still recite the entire preamble to the Constitution...but, I have to sing it- thanks to this Schoolhouse Rocker!
These booklets will be distributed to 9,000 students across the state on "Constitution Day" September, 17th. Hopefully, students can absorb some of the document and do further research on their own.
I applaud the AMVETS for putting facts in kid's hands.  Seems to me an agenda free act of patriotism.  We shouldn't expect anything less from our Nation's Greatest Heroes.
---
9/11 in Photos: May We Never Forget