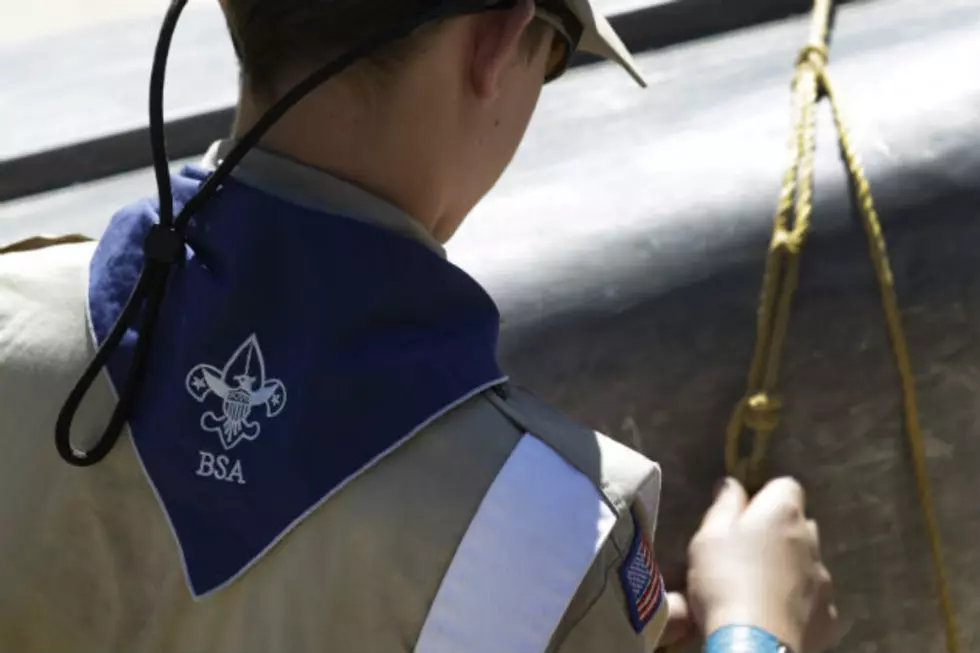 Bismarck Diocese Parts Ways with Boy Scouts as Result of Lift on Gay Leadership Ban
George Frey, Getty Images
Last week a ban was lifted on allowing gay adults to serve as leaders of Boy Scout troops. As a result, the bishop of the Catholic Church's Bismarck Diocese has declared its parishes and schools will no longer sponsor Boy Scouts. 
Bishop David Kagan has ordered the Bismarck Diocese's schools, parishes, and other institutions to cut ties with Boy Scouts of America. In a letter he stated:
I regret my decision but, in conscience as the Chief Shepherd of the Diocese of Bismarck, I cannot permit our Catholic institutions to accept and participate directly or indirectly in any organization, which has policies and methods, which contradict authoritative moral teachings of the Catholic Church.
The Gay Leadership Ban has divided the organization for years. This step has come just three years after the organization lifted its prohibition on gay youth. Boy Scouts' President Robert Gates first called for the ban to be removed in May.
Cory Wrolstad, the western North Dakota field director for the BSA's Northern Lights Council, confirmed that there are three Boy Scouts troops and five Cub Scouts packs affected in western North Dakota. A Mandan Boy Scout troop will have to find a new sponsor as their sponsor for more than 66 years has been a local Catholic Church.
The Northern Lights Council is now on the hunt for new organizations to sponsor those affected. An organization provides a meeting space and adult leaders for the troops along with a $40 annual fee.
The biggest toll, however, may be on the Catholic youth who wish to participate in Boy Scouts of America. These scouts will now have to participate in groups that are sponsored by other religions.
The Catholic population within the Bismarck Diocese is roughly 62,000 people which includes 23 counties.