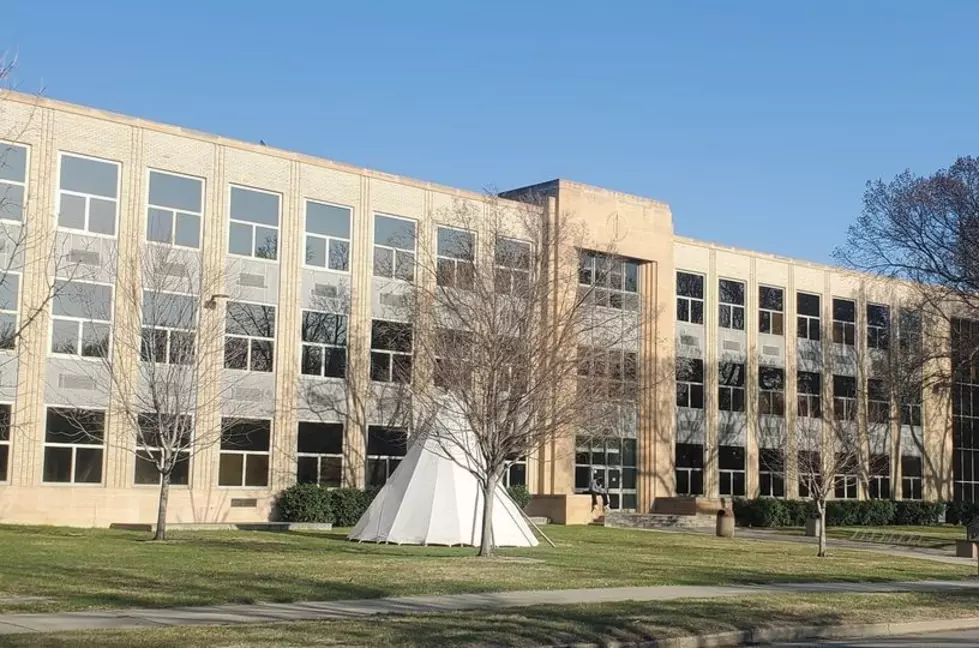 Bismarck High's Tipi Stands Tall!!!!
Facebook
Have you ever built anything with your hands and had the opportunity to impress people with your work? There are those that are quite gifted, I am not one of them. I remember back in high school, attempting to build a bird feeder in a woodshop class - I wound up turning some wood into a distorted mess. There is a school in town that has showcased some of the student's abilities and provided all of us with their awesome work.
According to KXNET, The Bismarck High School Four Directions club decided as one of their projects they wanted for the year was to learn how to build a tipi.  One of the advantages you have is, that you can still drive over to one of the busiest streets in town (800 N 8th Street) and check it out for yourself. So the question, "Why put up a tipi?" - well for one thing Native American Students are the largest minority at Bismarck High, also the school says culturally responsive teaching is important - and lastly Why Not?
Lynette Johnson, the Assistant Principal at BHS added that they want all students to feel included, and feel that self-pride. The tipi was donated by United Tribes Technical College - they guided the students through putting it up, and gave them some history behind it. Fellow student Evan LeBeau said it best about the project "It feels good to share our culture with my class because most of them like they never probably been in a tipi. And so this is their first time or seeing a tipi," 
The coolest tipi around stays up through this weekend!
---
KEEP READING: Check out these totally awesome '80s toys