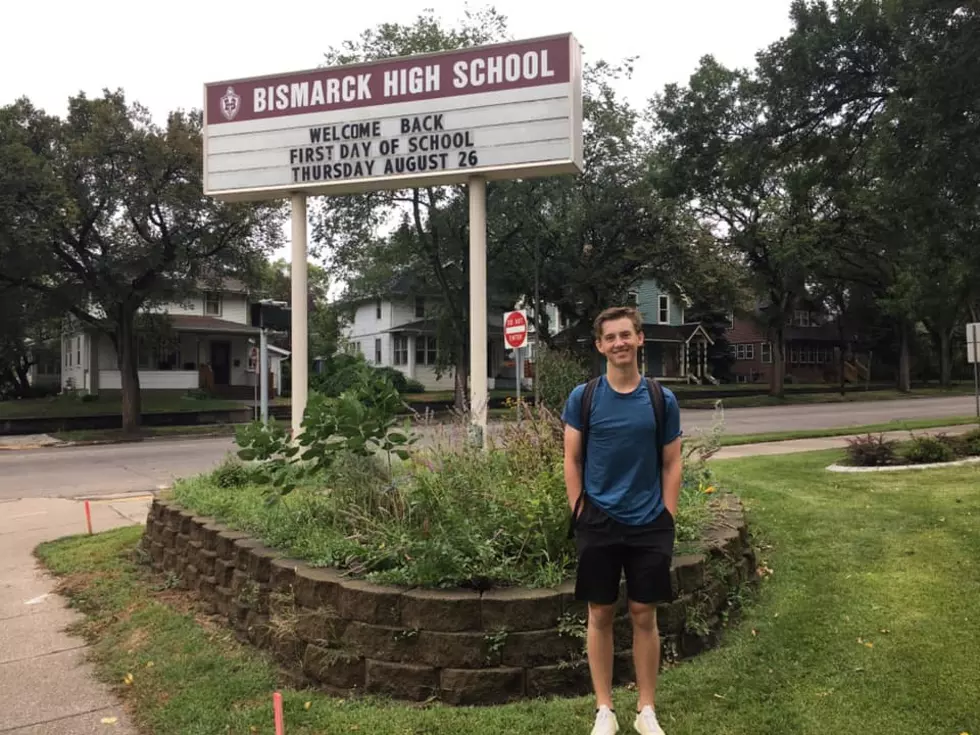 You Could Own A Piece Of Bismarck High School History
Rick Rider
How would you like a piece of Demon history?
I'm not sure if this would fit your man cave or garage but it would certainly fit in your shop.  The longtime Bismarck High School Demon marquee is currently up for bids on a silent auction.
You may recall a new Bismarck High School marquee was put in place by Mann Signs earlier this spring.  According to a post on the Bismarck High School Facebook Page, that means the old one has to go.  Thankfully, the school recognizes that Bismarck High School alumni may want this potential collector's item and they didn't just trash it.
The old Bismarck High marquee has a current bid at the time of this article of $550.  As a father of a son who graduated from Bismarck High School and had a pretty decorated high school hockey career, I wish I had the space for something like this.  It would be fun to have a few in the shop with your buddies and share war stories.  Not to mention, my son will probably find it pretty special someday.
Here's how you make a bid to own this BHS staple. 
If you are interested in making a bid on this item, just email your bid to cassie_bauer@bismarckschools.org today.  Each day the school plans to post that day's opening bid or highest bid from the day before.  On Tuesday, June 28th at 3 pm the silent auction will officially close.  You will then need to pick up the sign by July 1st.  All of the money raised from this auction will go back to the BHS Activities account.
In case you're wondering about dimensions and will this sign fit in your space?
It's 14 feet long and 50 inches high and 18.5 deep (maybe it will fit in my garage?).  Marquee letters are included, along with electrical wiring and lights.  BHS will even throw in the poles.  What a deal!
---
See How School Cafeteria Meals Have Changed Over the Past 100 Years
Using government and news reports,
Stacker
has traced the history of cafeteria meals from their inception to the present day, with data from news and government reports. Read on to see how various legal acts, food trends, and budget cuts have changed what kids are getting on their trays.
The 10 Best North Dakota High Schools Ranked