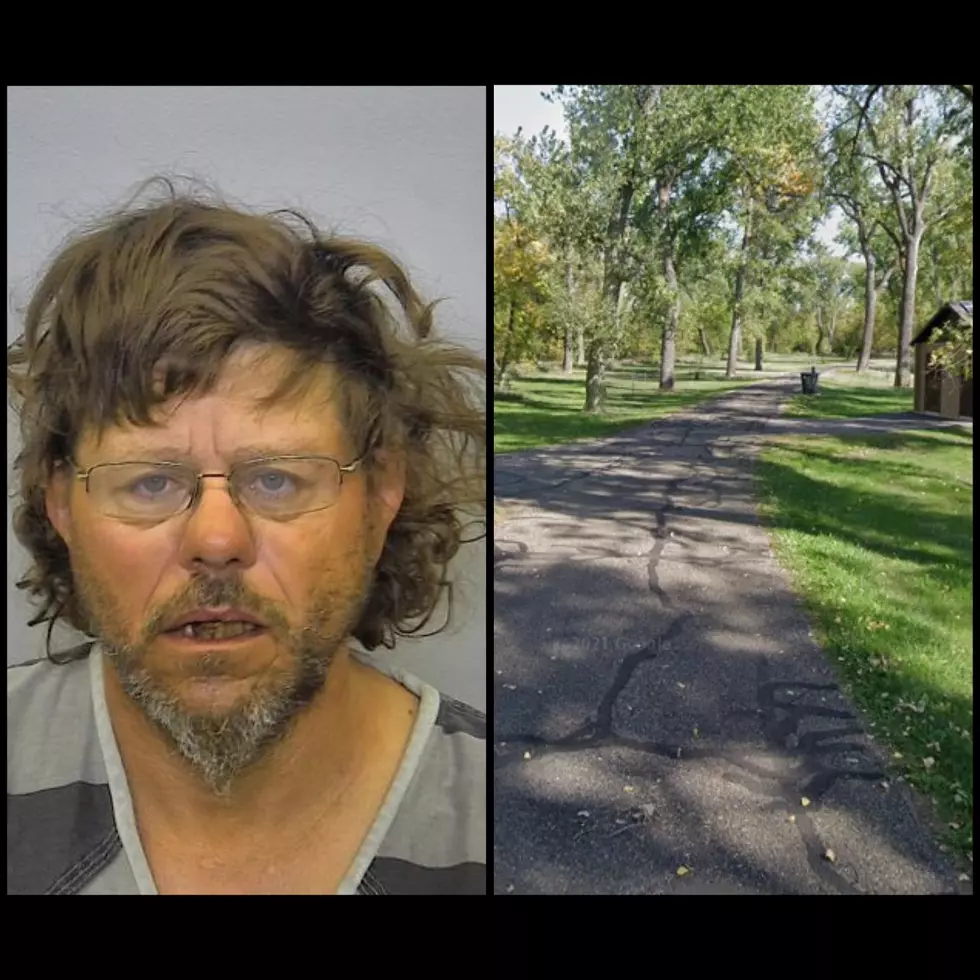 Bismarck Man Arrested In 'Peeping Tom' Incident At Local Campground
Google Maps, Burleigh County Detention Center, LiveCollage
Peeping Tom in Bismarck
56-year-old, Barry Zacher was arrested Friday, May 27th, after he was reported to have been seen looking at young children through an outhouse window, according to The Bismarck Tribune.
Reports indicated that the children were nine and four years old.
The incident occurred at General Sibley Campground, a campground located south of Bismarck.
Charges
A victim of a "Peeping Tom" is defined as someone who has been observed, when they have a reasonable expectation of privacy, according to AizmanLaw.com.
Zacher was charged with "Felonious Surreptitious Intrusion," a level C felony --essentially, "Peeping."  Zacher is currently being held at Burleigh County Detention Center. According to NDCourts.gov, his first court appearance was yesterday, (Tuesday, May 31st) via zoom. His bond is set at $5000.00.
According to The Tribune, Zacher denies peeping at the children, and insists he was standing atop the septic tank before any children were in the outhouse.
Zacher faces up to 5 years in prison, if convicted.
What To Do If You Encounter A Peeping Tom:
Remember: Do not approach or confront the peeping Tom, and contact the police immediately.
To avoid becoming a "peeping Tom" victim, EHow.com advises people to close their curtains at night, to install flood lights around your home, and avoid nightly rituals/patterns.
On Alert
With the summer season ahead of us, it's especially important that we look out for these types of things. Be cognizant of your surroundings, and if you see something, say something. It's never a bad idea to have non-emergency police department phone numbers saved in your phone; you don't want to waste time googling it, if you need to report something right away.
---
5 Of North Dakota's Missing Persons Cases Gone Cold
Revisiting North Dakota's oldest cases.
LOOK: The most extreme temperatures in the history of every state
Stacker
consulted 2021 data from the
NOAA's State Climate Extremes Committee (SCEC)
to illustrate the hottest and coldest temperatures ever recorded in each state. Each slide also reveals the all-time highest 24-hour precipitation record and all-time highest 24-hour snowfall.
Keep reading to find out individual state records in alphabetical order.