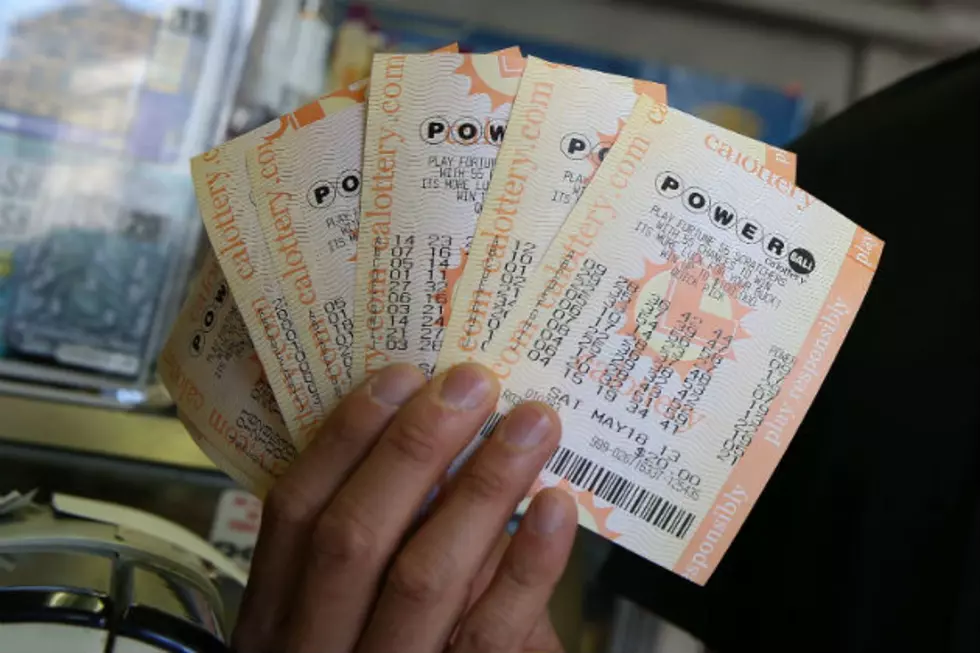 Check Your Lottery Tix: $100,000 Winner in Western North Dakota
Justin Sullivan/Getty Images
A $100,000 dollar lottery ticket was sold 50 miles northwest of Bismarck in Buelah. 
The ticket was actually a $50,000 dollar ticket, but the lottery player opted for the "power play" option which doubled their winnings to $100,000 dollars.
So, how much of that $100,000 dollars will the lucky winner actually get?
According to the TaxAct, the IRS will automatically take 25% of that.  Yikes.  Then, you have to figure in state and local taxes.  According to the North Dakota Lottery website, North Dakota Law requires the Lottery to deduct and withhold 2.90 percent of winnings more than $5,000 as North Dakota withholding tax. Other IRS withholding provisions may apply.
The winning ticket was sold at the Hub Convenience Store in Buelah.
At the time of this article, nobody has come forward to claim this prize, according to the North Dakota lottery Facebook page.  Let's see, who do I know that lives in that area?  All winners have 180 days to come forward to claim their prize.  What would you do with money like that?  Epic vacation?  Pay off all your bills?  New boat?  New Car?  Renovate your house?  Man, it's so fun to think about?  You could probably do all of that and have a little leftover with that kind of lottery purse.
In case you missed it.  The winning numbers from Monday night's Powerball drawing are as follows: 2, 22, 54, 66, and 69.  The Powerball was 15 and the Power Play multiplier was the number 2.  Of course, some lucky person in California was the 700 million Powerball jackpot Monday night.
To get more information about the North Dakota lottery and see winning numbers click here.
---
Movies That Mention North Dakota
The Best Country Singer From Every State
Some states, like Oklahoma and Texas, are loaded with famous country singers. Others, like Nevada and Maine, are still looking for a real breakthrough artist. See the best and most successful country music artist from all 50 states, starting with
Hank Williams
and Alabama.