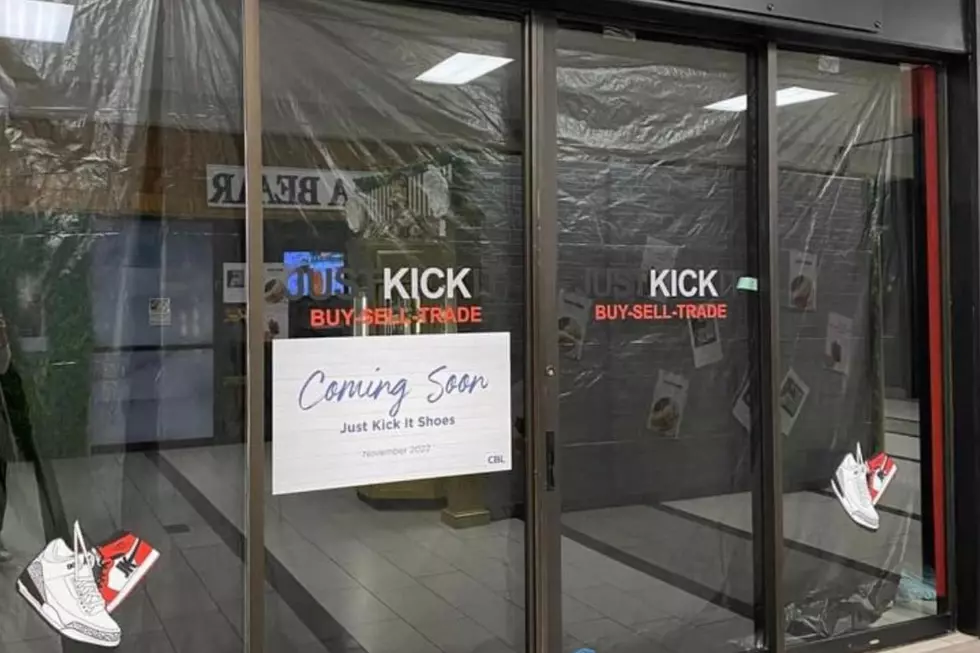 Coming Soon: Another Store To Open In Bismarck's Kirkwood Mall
Andi Ahne
That's right, we're getting ANOTHER new store in the Kirkwood Mall. It's called "Just Kick It." Whilst scrolling through my Facebook feed I noticed this post made on the mall's page.
Yes Please
Bismarck-Mandan needs a new shoe/sneaker store, especially since Finish Line closed some time ago. I haven't been able to find a lot of info on the business, but things are better with a little suspense, no? I did happen notice the store/brand may have originated in Detroit. This, as per the store's Facebook page.
Styles & Brands
The store not only sells shoes, they also buy them and restore them. If you're a sneaker-head you will definitely appreciate this store.
If You're Wondering
If you're wondering, the business will sit right across from Mama Bear Café, another new store that opened up months ago. I haven't seen any announcement on an opening date, but the sign is up and it is looking like the wait won't be long.
So Much Shopping
I can't get over how many stores and restaurants have been opening, not only in the Kirkwood Mall, but all around Bismarck-Mandan. You can't hardly go a week without hearing about a new one.
This is coming from someone who may have a bit of a problem when it comes to shopping too much, but I think it's great.
Holidays
The holidays are right around the corner, so bring on the stores, the shopping, the buys. Here's another great addition to the area; we can use it to spoil our loved ones this holiday season.
---
8 Annoying Things North Dakotans Do At The Grocery Store
Here's what we need to stop doing.
25 True Crime Locations: What Do They Look Like Today?
Below, find out where 25 of the most infamous crimes in history took place — and what the locations are used for today. (If they've been left standing.)