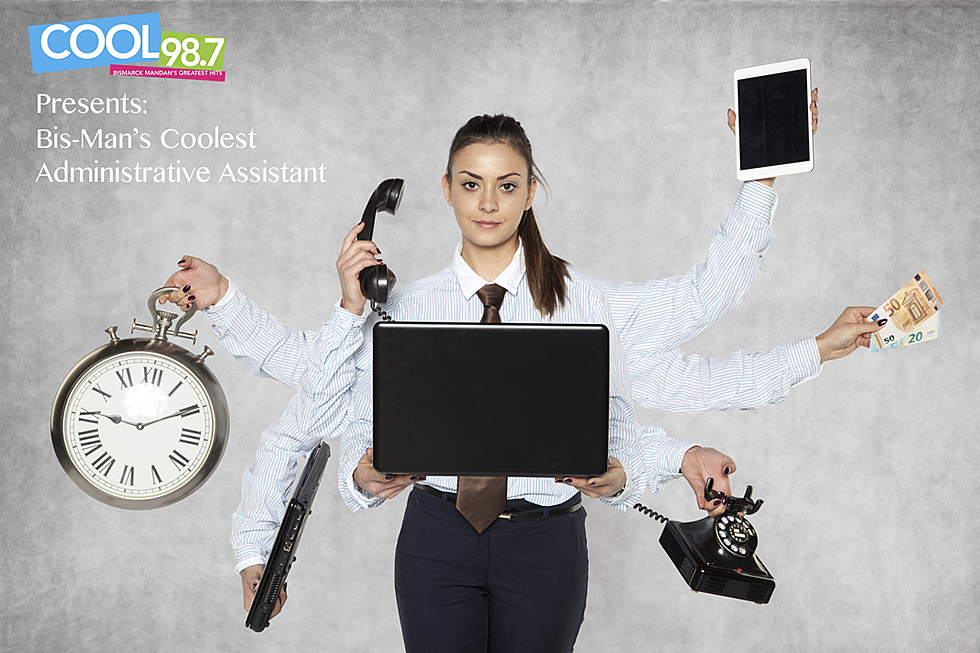 Cool 987 Presents: Bis-Man's Coolest Administrative Assistant
Getty Images
National Administrative Assistants Day is celebrated on April 24, and Cool 987 wants to help your workplace celebrate the unsung heroes in the daily grind of business.
We all have these folks at work. The people who make our lives easier and work tirelessly to keep the place running. Whether it's answering the phones, updating the schedules, putting out fires or serving as the first face of your company when clients walk through the door, it's safe to say your life would be much harder without them.
Nominate your favorite administrative assistant using the form below. We'll be taking submissions through Thursday, April 18.
Then we'll pick the 10 best entries and open them to a public vote! You'll be able to vote from Thursday, April 18 until 10 a.m. on Tuesday, April 23.
All 10 finalists will be sent a bouquet from Hirsch Florist.
The top vote-getter will get the bouquet of flowers plus a $100 gift card from Broadway Centre Spa and Salon, dinner for two at Walrus Restaurant and a night's stay and breakfast at EverSpring Inn & Suites.
Good luck, and happy Administrative Assistants Day!