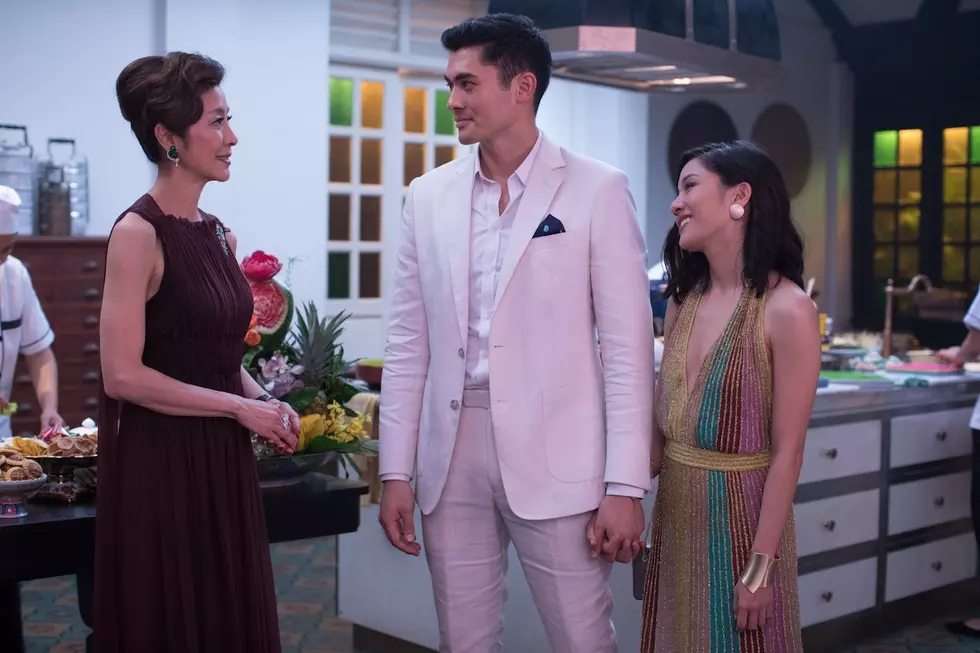 A 'Crazy Rich Asians' Sequel Is In Development With Director Jon M. Chu
Warner Bros.
Have you already read Crazy Rich Asians and seen the movie? Perfect! Now get started on the second book in author Kevin Kwan's trilogy – yes, it's a part of a trilogy! – because the film is getting a sequel.
The Hollywood Reporter broke the news that Warner Bros. has begun development on the sequel to the hit movie with director Jon M. Chu set to return. Given that the film had a massive opening weekend, earning $35.3 million in five days and becoming the best rom-com opener since Trainwreck, it's not a huge surprise that the studio is moving forward with a second film. But that doesn't mean we aren't thrilled about it. Chu's movie is the first wide release featuring an all-Asian cast to hit theaters in 25 years, following Joy Luck Club in 1993; that we're getting a sequel is incredible news, and shows that films led by non-white casts that tell diverse stories are worth investing in.
While the trade notes that the studio hasn't officially greenlit the sequel, they are moving forward with development with the first movie's screenwriters Peter Chiarelli and Adele Lim, and producers Nina Jacobson, Brad Simpson, and John Penotti all set to return alongside Chu. The sequel will be based on Kwan's second novel in the series, China Rich Girlfriend – the only bad news is that means we probably won't get a sequel called Crazy Rich Asians: Here We Go Again! or 2 Crazy 2 Rich 2 Asian, but hey, nothing's perfect.
The sequel will follow – and spoilers alert if you haven't seen the movie yet – Rachel's (Constance Wu) search for her father in China, as well as Astrid (Gemma Chan) and Charlie Wu's (Harry Shum Jr.) relationship, which was teased in the mid-credits scene. "The idea is to tell the story in the next movie," Chu told THR of Charlie and Astrid's developing romance. "I made a promise to Harry, so I'm going to do it." Producer Simpson told the trade that they already have a plan with Kwan for the next two films, so prepare to spend a lot more time with those wealthy Singaporeans.
Gallery - Great Movies You Won't Believe Got Zero Oscar Nominations: