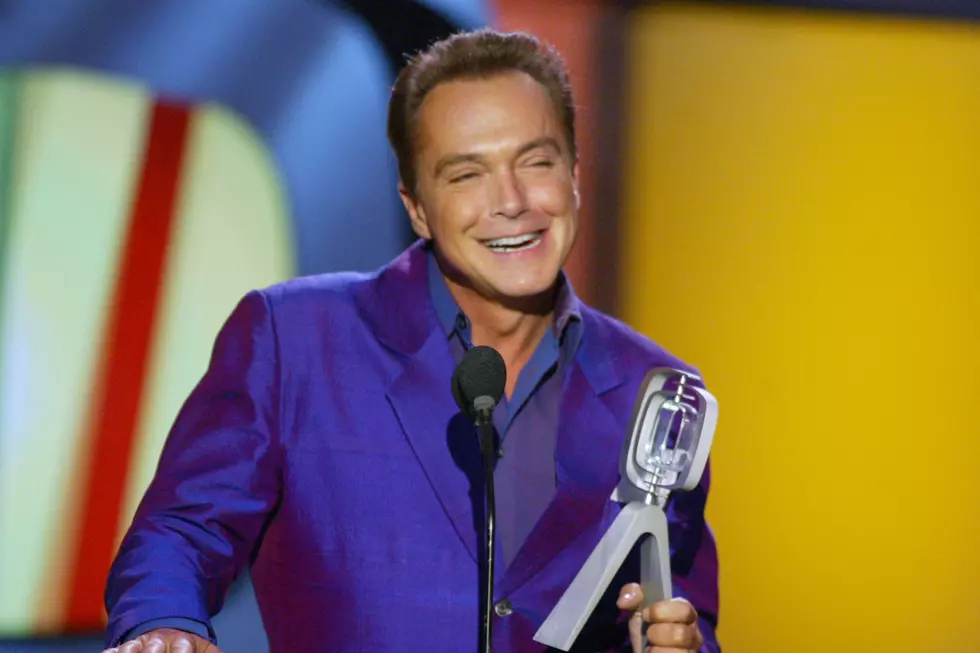 David Cassidy Confessed to Lying About Dementia, Drinking Prior to His Death
Kevin Winter, Getty Images
In the last year of his life, David Cassidy had started telling people he was suffering from dementia. But a new documentary reveals he had been lying to cover up the fact that he was still drinking.
The news comes via People, which outlines an upcoming program airing on A&E called David Cassidy: The Last Sessions. At one point two months before his death, Cassidy was taken to the hospital after he got sick during a recording session. He called producer Saralena Weinfield and confessed the real reason.
"I have a liver disease," he said. "There is no sign of me having dementia at this stage of my life. It was complete alcohol poisoning."
In March 2017, Cassidy told an audience he was suffering from dementia and arthritis, which he said was the reason he had stopped touring. The new documentary claims he was hiding the truth from his family, which believed he became sober after a 2014 rehab stint.
"The fact is that I lied about my drinking," he said. "I did this to myself to cover up the sadness and the emptiness."
Cassidy's Partridge Family co-star Danny Bonaduce, whose own battles with substance abuse made tabloid headlines in the early '90s, understood what Cassidy went through. "Part of alcoholism is lying," he said. "When you're an addict, you know you can't be honest with people. You say what you want them to hear. I can't be mad at David for that, but it's still a tragedy."
David Cassidy: The Last Sessions will premiere at 9PM ET on June 11.