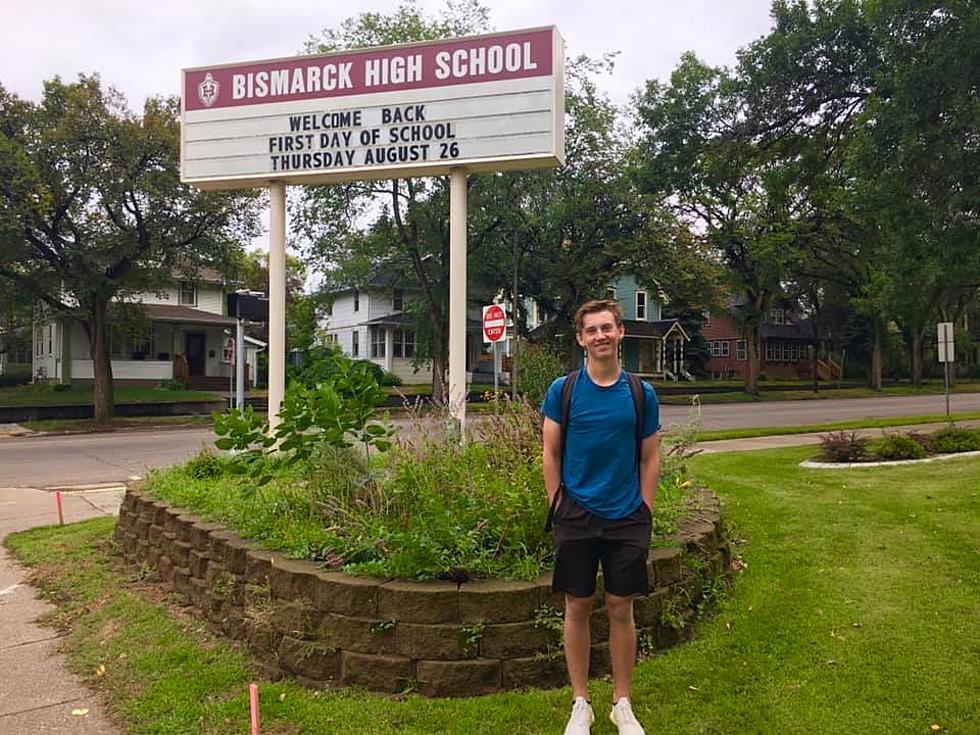 Do You Have A Deserving BPS Senior? Over 30K In Scholarships
Rick Rider
If you have a graduating senior this year in Bismarck, did you know that over $30,000 dollars in scholarships are available from the Bismarck Public Schools Foundation?
According to a press release from Bismarck Public Schools 5 new scholarships were developed within the 2021/2022 school year, and they are as follows:
Ardys J Munson/Swanson Scholarship:  This $1000 scholarship was developed to honor Ardys J. Munson/Swanson, a past English teacher at Bismarck High School. The scholarship will be awarded annually to a BHS senior student interested in teaching and/or journalism with plans to continue their education.  Preference will be given to students who plan to attend a post-secondary school in the field of English and/or journalism.
First in the Family Scholarship:  This $1000 scholarship was established by Mylo and Jan Candee and will be awarded annually to graduating seniors from Bismarck Public Schools who will be the first in their family to enroll in a post-secondary college and/or university.
Jaide Tosseth Memorial Scholarship:  This $1500 scholarship was developed by the Tosseth family to memorialize Jaide Tosseth, a former LHS student.   It will be awarded annually to a female senior at Legacy High School. Candidates must be an active member of a fine arts and athletic program, have no unexcused absences and have a minimum 2.0 GPA during their time at Legacy High School.
Jan Gilbertson Scholarship:  This scholarship was established by her family to honor her impact on the music and theater community in Bismarck. 2-$1000 scholarships will be awarded to graduating seniors from Bismarck Public Schools to continue their post-secondary education. Applicant must showcase meaningful participation in Sleepy Hollow Summer Theater in any capacity along with high school participation in choir, band, or orchestra along with a 3.0+ GPA throughout high school.
Roy Gilbreath Scholarship:  Roy Gilbreath is a strong advocate for giving back to this community. This scholarship will be awarded annually to 5 BHS senior students who attended Will-Moore Elementary School for a minimum of two years, showcases a financial need, and will be attending a North Dakota trade school, college, or university.
The deadline to apply for these and many other scholarships is April 1st, 2022.  Bismarck Public Schools graduating seniors are encouraged to review scholarship criteria information and apply by going to bpsfoundation.com/scholarships.
---
15 Ways You Can Help People in Ukraine Right Now
As Americans watch events unfold in Ukraine, many wonder how they can help. Below is a list of organizations responding to the crisis in Ukraine along with information on how you can support their various missions.
10 Least Expensive North Dakota Cities To Live In