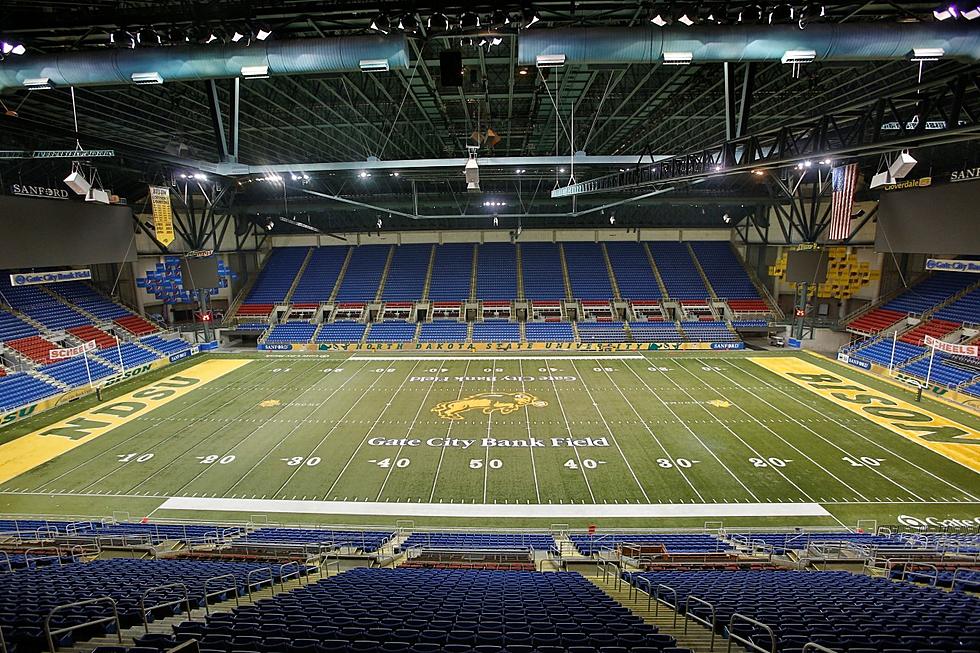 FARGODOME Announces Partnership, Branding Rights Purchased In 10-Year Agreement
FARGODOME, SARAH DYKEMA
FARGODOME Branding Rights
According to a press release sent by the FARGODOME earlier today (April 20th), a proposal for branding rights has been accepted.
Gate City Bank and the FARGODOME will extend their partnership; the field will continue to be known as "The Gate City Bank Field at the FARGODOME."
Installation Project
This 2.5 million dollar, 10-year agreement, will help cover the costs of installing brand-new football turf.
In the press release, FARGODOME representatives say the existing turf is at the end of its life. They plan to remove the expired turf this month. Once removed, it will be recycled, and reused.
The Gate City Bank Field at the FARGODOME will have a new, top-quality surface installed early this June. The new turf is said to be stronger and will hold its shape better.
On The Decision:
The FARGODOME's General Manager, Rob Sobolik issued the following statement:
"We have been incredibly appreciative of our existing relationship with the Bank over the past 10 years and could think of no better community partner to stand alongside through the next decade than Gate City Bank." said Sobolik.
Gate City Bank President and CEO, Kevin Hanson, also issued a statement saying they are happy to support our local communities.
"It is important to us to continue to support both FARGODOME and North Dakota State University through the next decade... We're incredibly passionate about investing time and money in our local communities throughout North Dakota and central Minnesota. These communities are where we live and work every day, and we're proud to call them home," said Hanson.

 
---
North Dakota's Newest Most Expensive Home for Sale
LOOK: What 25 Historic Battlefields Look Like Today
The following is an examination of what became of the sites where America waged its most important and often most brutal campaigns of war. Using a variety of sources,
Stacker
selected 25 historically significant battlefields in American history. For each one, Stacker investigated what happened there when the battles raged as well as what became of those hallowed grounds when the fighting stopped.
These are the battlefields that defined the United States military's journey from upstart Colonial rebels to an invincible global war machine.