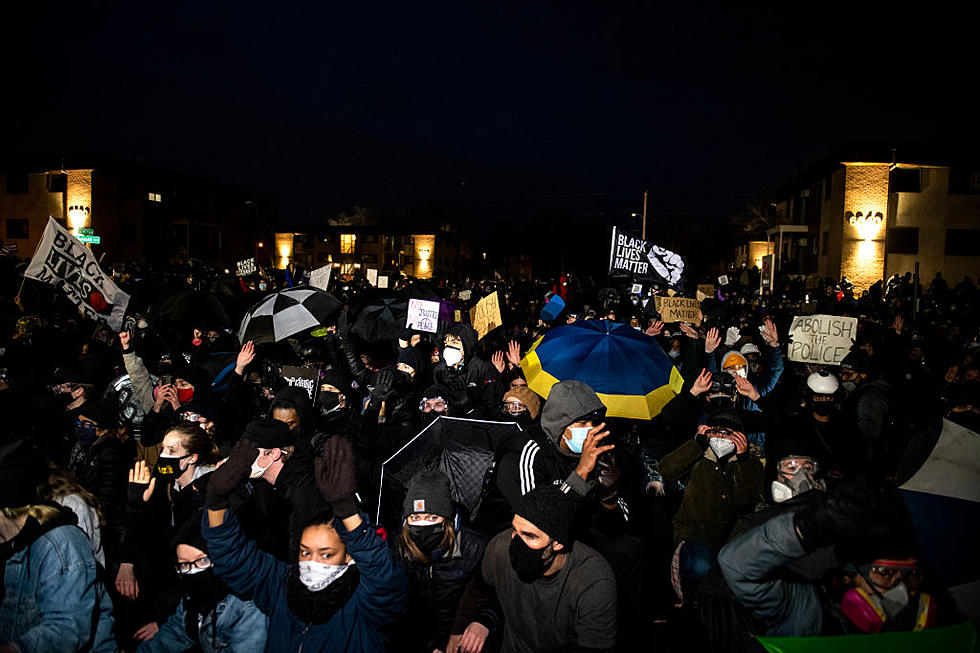 Former Brooklyn Center Cop Officially Charged In Shooting!
Stephen Maturen/Getty Images
A former Brooklyn Center, Minnesota cop who shot a black teen has officially been charged with second degree manslaughter.
According to an article on KX News, Kim Potter, who just quit her job on the Brooklyn Center police force a couple days after Daunte Wright's death, was charged Wednesday with manslaughter. The Brooklyn Center police chief said the incident appeared to be a case of confusing her taser with her handgun.
Protestors and Daunte Wright's family dismiss those claims and say they don't believe it or it's a case of bias policing.
Potter had plenty of experience as she was a 26 year veteran of the police force.  She was arrested yesterday, and later posted her 100,000 dollar bond and was released.  Potter will now await trial.  The charge comes with a maximum of 10 years in prison.  The Brooklyn Center Police Chief Tim Gannon resigned on Tuesday also, a day after the Brooklyn Center City Council voted to fire the city manager, who's in charge of the police force.
Police say Wright was pulled over last week for expired tags.  They then tried to arrest him after they found out he had an outstanding warrant.  The warrant was for his failure to appear in court on charges from back in June.  Wright was charged with fleeing from police and possessed a gun without a permit. during an encounter in Minneapolis for having a gun without registration.
Wright's death comes as tensions are already high in the Twin Cities area as people are waiting for the results of the Derek Chauvin trial.  The first of four officers charged in the death of George Floyd.
---
."}" data-sheets-userformat="{"2":33554688,"11":4,"28":1}">
LOOK: The Most Famous Actor Born Every Year