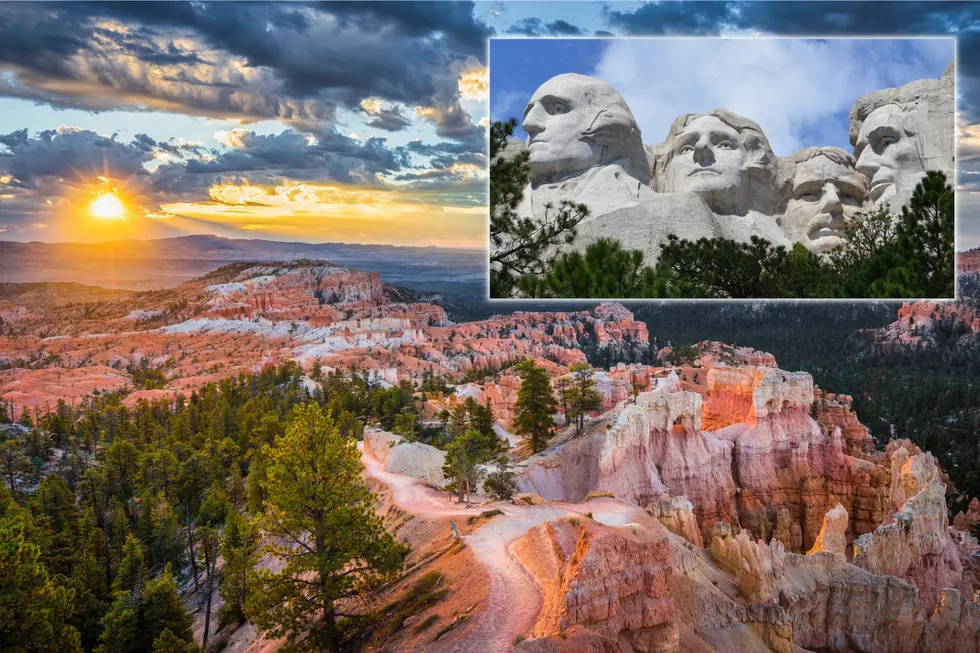 FREE! North Dakota & Minnesota Visit Here On These Dates
CANVA
A road trip should be on everyone's "To Do" list in 2023. There is always something magical about getting away from the lights and hitting the road. Grabbing your favorite snacks, and planning to see a "new to you" location or revisiting a scenic closer area. Regardless, we encourage all to write down these dates, pencil them in as a great time to load up the car, grab the kids, or even take the grandparents along for a spin to one of the more than 400 national park sites across the country in 2023.
---
FREE ADMISSION
Again this year, we are happy to share that the National Park Service has announced waiving entrance fees for ALL parks on certain days of the year in 2023. The concept is to encourage us all to explore the country's 63 National Parks and 360 designated sites. There are five dates in total, and one can appreciate all four seasons if one was to take advantage of these free entrance days.
Dates Waived:
January 16 - Martin Luther King, Jr. Day
April 12 - First day of National Park Week
August 4 - Anniversary of the Great American Outdoors Act
September 23 - National Public Lands Day
November 11 - Veterans Day
The fee per vehicle will be waived by the rangers at the National Park sites, however, the waiver is only for the park or site entrance, and does not cover the cost of amenities or activities at the recreational sites.
---
Park Passes
Interested in taking in more than one National Park in 2023, or plan to visit the same National Park Site multiple days, the America the Beautiful - National Parks and Federal Recreational land pass series are available for purchase now. Click Here To Buy or for more information.
North Dakotans And Minnesotans That LOVE THE SNOW!
There are MinneDakotans that love the snow perhaps too much.
PICTURES: See Inside Tim McGraw + Faith Hill's Spectacular Beverly Hills Mansion
Tim McGraw and Faith Hill sure know how to live the good life. In addition to their multiple lavish residences in the Nashville area, the superstar couple owned a spectacular mansion in a posh area of California that's like something out of a movie. Their 11,000-square-foot, 6-bedroom, 9-bathroom residence in the high-dollar area of Beverly Park South in Beverly Hills sold for $9.5 million in 2009.