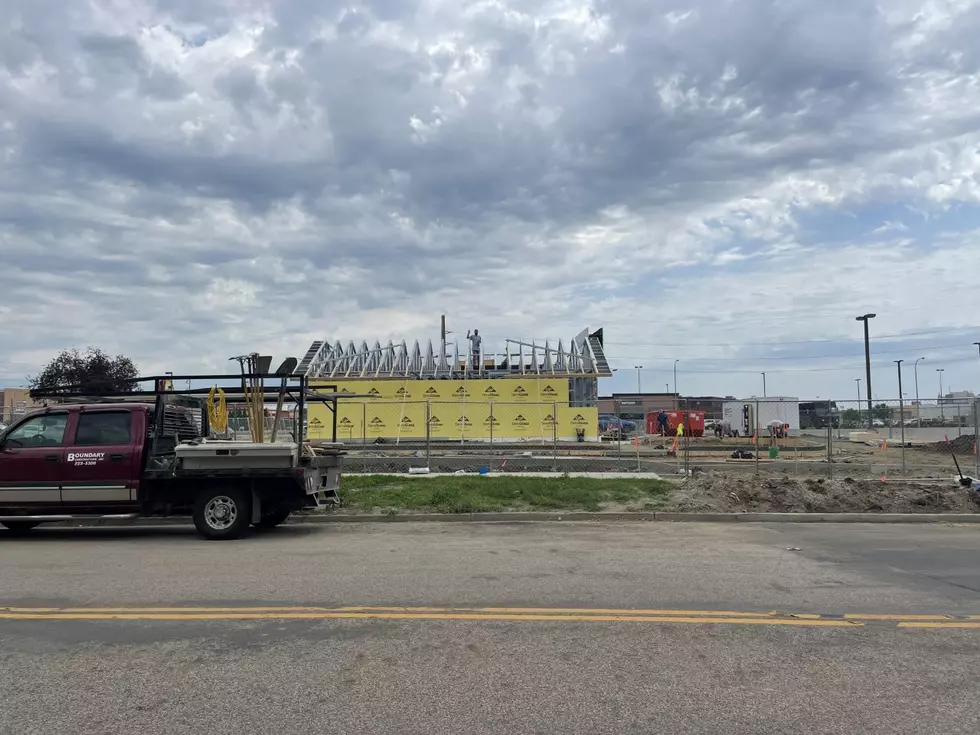 Guess What's Coming! New Business Opening On Bismarck's South 3rd St.
Andi Ahne
You may have heard the rumors, and you've probably noticed the construction. A new building is being built behind Starbucks on South 3rd Street in Bismarck.
I'm sure you're thinking, "Wow, how many more things are they going to open up down there?". It is crazy how many new businesses have come to that area just in the last few months.
Go Nuts For...
To find out what would be opening in that spot I started calling around; someone had to know. After a little digging, I found that a new Bearscat Bakehouse will occupy that space. Yep, get ready to go nuts for more doughnuts.
Why The New Location?
I reached out to Kevin Cavanagh, from Bearscat to get the "Hole" story. He said it's one of those things the community asked for.
 "We have had lots of people asking us for years to open a second store, one down south. As Bismarck has grown, we want to be accessible to everyone," said Cavanagh.
When Will It Open?
According to Cavanagh, the company purchased the land last Fall, and they expect construction to be finished sometime this September. Cavanagh told me Bearscat is popping up all over (the good kind of bearscat) and it's great to see.
"We are just excited and blessed to see our business continue to grow.  This will be the 3rd store we opened this year. Bringing the total to 7 locations," said Cavanagh.
What's Different?
This location will have something the other two in the area don't. There will be a pick-up window, so customers don't have to get out of their cars in the - 2,000 degree temperatures; you will be able to drive up and get to work. I'd like to think this would help me make it to the office on time, but even if I get up an hour earlier, I still manage to scurry out the door at the same time. It's a character flaw I've come to accept.
---
Weird Things Spotted In Bisman Home Listings
Here are some strange things you might notice while looking for your next home.
Old Movies That Are Surprising Hits on Netflix
These movies didn't make much of an impression in theaters, but they're now huge favorites all over the world on Netflix.