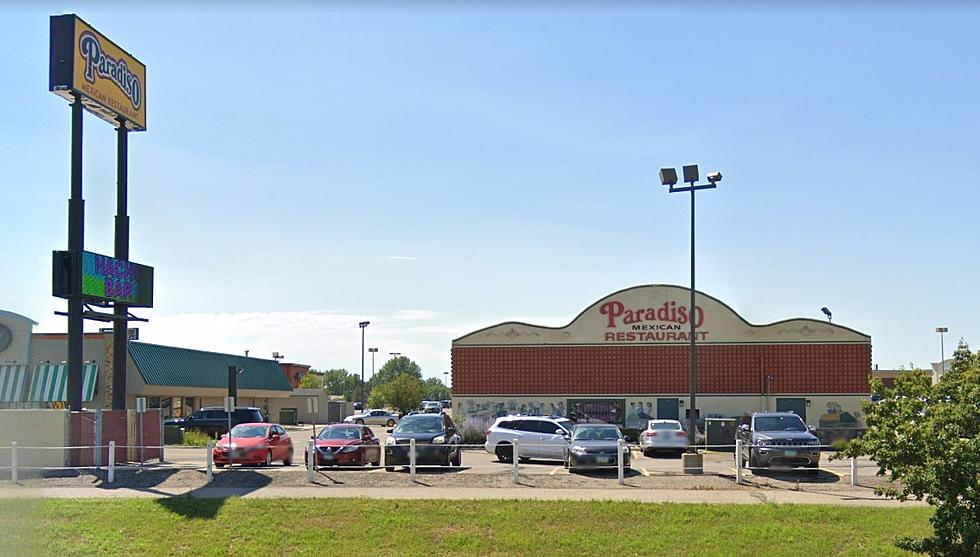 Have You Eaten At North Dakota's Most Popular Mexican Restaurant?
Google Maps Screenshot
Happy Cinco De Mayo North Dakota!
The 5th of May is here and it's time to celebrate with margaritas and your favorite Mexican restaurant.
I personally love Mexican food or should I say, American Mexican cuisine.  I'm not an authentic Mexican food lover.  I don't think I would do really well in Mexico eating straight-up Mexican food.  My stomach isn't that cast iron.
An email caught my eye from Bookies.com on the most popular Mexican Restaurant according to Google trends over the last 5 years.
What's funny, is that I have not even heard of North Dakota's most popular.  How about you?  Probably because it is an authentic Mexican restaurant.
North Dakota's Most Popular Mexican Restaurant is none other than Plaza Azteca Mexican Restaurant in Fargo.
Again, this is based on Google trends over the last 5 years.  Plaza Azteca Mexican Restaurant has two locations in Fargo at 5505 28th Ave South and 5081 Charles Way South.
Again, I'm not a big "authentic" Mexican food buff.  However, I know a lot of people are, and we have a pretty popular restaurant here in Bismarck called Charras & Tequila up north off State Street.  I've actually tried eating there twice but the wait was over an hour each time.
I decided to ask Chat.GPT what are the Top 5 Most Popular Mexican Restaurants in North Dakota?
Once again Charras in Bismarck didn't get the respect it deserves, as it did not make the top 5.  According to AI intelligence, they are as follows.
1.  Paradiso Restaurant-Bismarck, Minot, Grand Forks, Jamestown, and Fargo.  This is by far MY favorite Mexican Restaurant and AI intelligence agrees with me.
2.  Mango's Mexican and American Grill-Fargo.
3.  Fiesta Villa Mexican Restaurant-Bismarck.
4.  Acapulco Mexican Restaurant-Fargo.
5.  Mi Mexico-Grand Forks.
LOOK: 20 American foods that raise eyebrows outside of the US
Stac



ker
compiled a list of 20 unusual and uniquely American foods that might raise eyebrows outside the U.S.
Beautiful North Dakota home found full of dead animals.