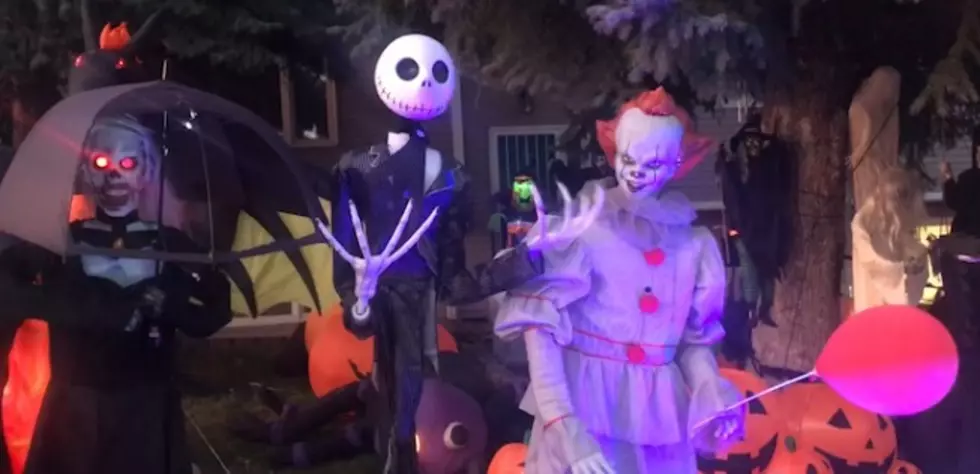 Hey To All Bismarck Guys, Gals, Goblins, And Ghouls
Haunted Hoover 2022 Halloween Hunt Facebook
My favorite month of October HOWLS on
Yes sir, this whole month of October in my mind is reserved for those who want to have fun, to be someone they aren't, to find a way to be creative and get all dressed up - the ART of Halloween really goes on all 31 ghastly days. Pretty much every Friday, Saturday, or even Sunday in this month, someone in the Bismarck and Mandan neighborhood will be having a monster bash, ghostly get-togethers, and frightening parties filled with fun, food, music, and candy. For the 6th year in a row Haunted Hoover will be among all the action.
A tradition that so many people look forward to
Mark this down on your MUST SEE/MUST DO calendar. The address is 2222 Hoover. For two days - OCT 28 AT 6 PM – OCT 29 AT 11 PM  - Haunted Hoover 2022 will be on a mission in its own backyard to haunt and scare you, and to raise money for a tremendous cause:
"This is gonna be our 6th year. Haunted Hoover is a Halloween event that runs through our backyard that's full of animatronics. Every year we raise money for charity. This year we are raising money for the Make A Wish foundation, We will have a bucket in the front of the yard if you would like to donate. Admission is free and all ages our welcome. Be advised that some kids might be scared though. We are located at 2222 Hoover Avenue and our hours are 6- 10 30 Now that you've learned about us we hope to see you there. Happy Halloween"      What a great way to run into your neighbors, scream just a little bit, laugh if you feel compelled, and feel good about yourself knowing you are contributing $$$ and helping others.
Don't be bashful or shy...
...just be yourself and cut loose. That's what Halloween is all about!
---