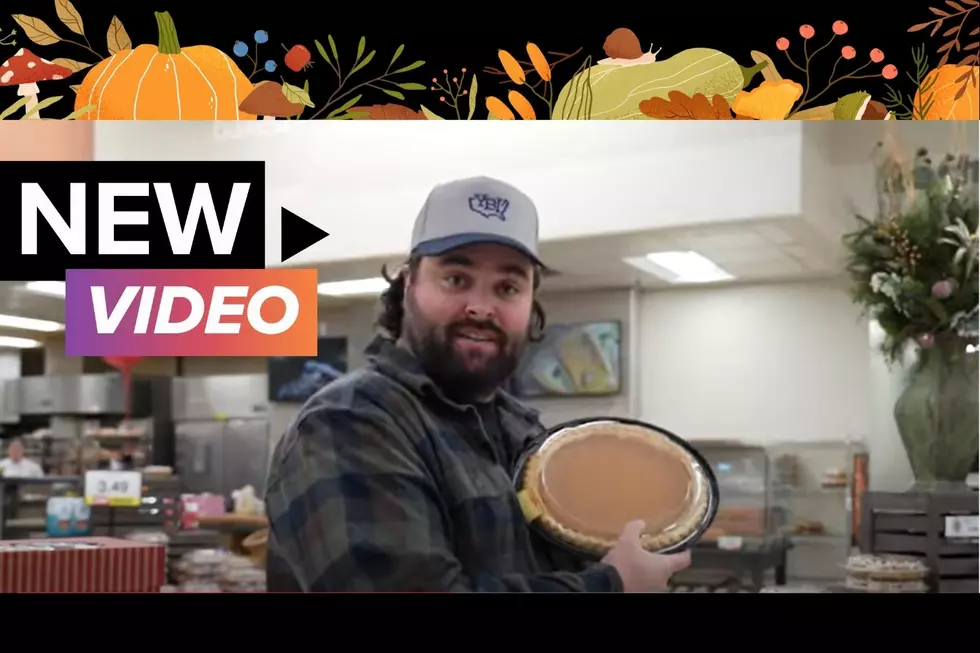 Hilarious New Thanksgiving Video From This ND & MN Celebrity
Screenshot YouTube You Betcha & Canva
That time of year, the holidays seem to have come faster than anyone expected. Now upon us is the kickoff to them all. Thanksgiving. That time of year when nostalgic times are met with modern mindsets but yet the end of the day, nothing's really changed. Only thing is, some of us are getting older and the young'uns are being brought into the fold, and at times allowed to express themselves too.
---
THANKSGIVING
A time of year held in such reverence, that parody after parody. Meme after meme has been created, and let's be real, we all look forward to hearing Adam Sandler's rendition of the famous "Thanksgiving Song".
YOU BETCHA GUY
Have you heard of him? Loved his videos in the past? OR WAIT, had you seen him in viral videos over the last couple of years, especially ones in which he has teamed up with fellow comedian Charlie Berens? Is two and two coming together, just as Wisconsin has Charlie Berens. We too here in North Dakota and Minnesota have our own internet celebrity. Meet Myles Montplaisir, a former prep football standout at Shanley High School in Fargo, North Dakota, who went on to play four years at NCAA Division II Minnesota State Moorhead AND today is most famously known as the "You Betcha Guy".
WATCH HERE
You Betcha's latest video, "Every Family on Thanksgiving", which just released this week, and as his other parodies have, this one is going viral too.
COW VS DEER
Starting to see why we've become a fan. Here's a throwback. You Betcha, Myles Montplaisir teamed up with comedian Charlie Berens for this one. We will let you see if you too can appreciate a little parody humor. Happy Thanksgiving.
Christmas Trees In North Dakota
Here's some places you can go to snag a good tree.