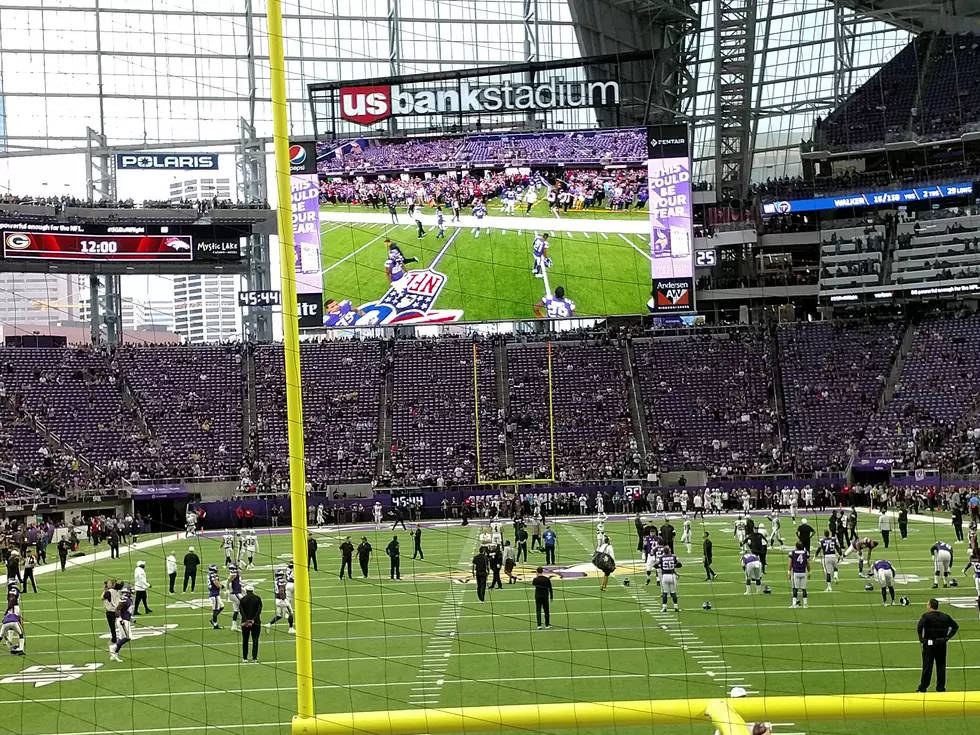 How Did You Like The NFL Draft?
Steve Bakken
What are your thoughts from this past weekend's NFL Draft? Here are some of my takeaways.  Thumbs up for the online components.  There are quite a few elements that I hope the NFL keeps for future drafts.  I particularily liked Viking's Coach Mike Zimmer's hunting lodge motif. 
Now that the draft is complete, by most accounts, the Minnesota Vikings earned a solid A for their efforts. However, not landing Offensive Tackle Trent Williams in a potential trade with the Washington Redskins still leaves a lot of questions on the offensive line.  I'm a huge believer that you win up front on both sides of the ball.  Time will tell if Coach Zimmer's inability to draft offensive linemen hurts Minnesota's offensive productivity this season...you can't win in the NFL when you're playing with four guards and two centers on your offensive line! 
Two of the most interesting picks to me were Green Bay taking a quarterback with their first round pick and Philadelphia doing the same with QB Jalen Hurts.  Does anyone see a scenario where Bismarck native and former Bison, Carson Wentz winds up wearing purple when Cousins' contract expires in a few years...stay tuned. 
Speaking of the Bison, NDSU's Derrek Tuszka came off the board in the seventh round to the Broncos as the 254th pick.  Since my wife is a Broncos fan, I'm looking forward to watching him play for Denver.  Tuszka was a first team All-American at Defensive End for the Bison.  Two other NDSU players signed free agent contracts after the draft. Offensive lineman Zack Johnson will join the Packers and Tight End Ben Ellefson is headed to the Jacksonville Jaguars.