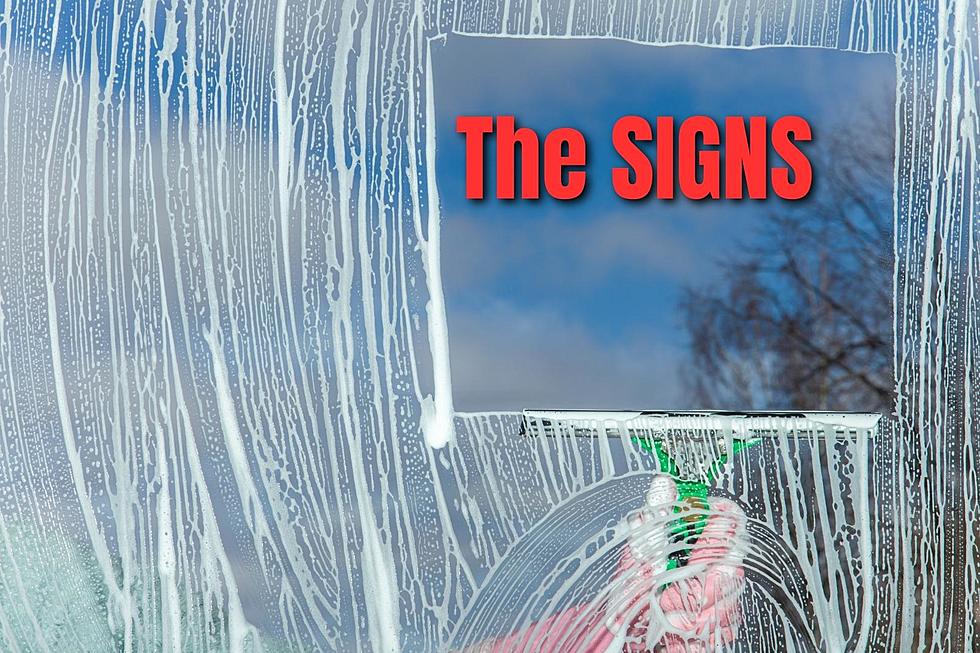 How To Know Spring Cleaning Happened In North Dakota & Minnesota
Canva
Spring is here. Are you ready? Have you thought a million times during those snowy days, "I need to clean?" We have. Pry a zillion times if to be honest. And now that we are thinking about it, crazy how we easily find other things to do BUT SPRING CLEAN.
SIGNS THAT SPRING CLEANING IS OR HAS HAPPENED
Couches or Recliners are on the curb.
Garage or Shop doors are wide open on a sunny day with little wind.

Powerwasher is on the driveway along with ALL THE TOYS. Cars, ATVs, Boats, RVs and Campers, and Lawn Mowers.

Shop vacs can be heard, kids might be laughing OR being reprimanded to "push that broom" faster. ALL hands are on deck.
Flower beds and yard work is being done in a frenzy.
GARAGE Sale, Rummage Sale or Yard Sale signs are now on the corners.
Farm and Ranch stores are running out of gardening tools, mulch, etc.
Vehicles are loaded down like a scene from the old TV shows "Sanford & Son" or the "Beverly Hillbillies" as endless trips are made to the local dump.
Facebook Marketplace, BisManOnline and Craigslist have endless ads for kids clothing, toys and other household items such as furniture.
DAKOTA GARDEN EXPO is all the gardeners are talking about. Watercooler chat has turned from "Snow" to "What will you be planting this year?" "What outdoor living trends are you wanting to try?"

Rugs are hanging off the decks and porches.
Doors and windows are opened wide, and the greatest hit upbeat music is playing as family members are trying clean the entire house in a one-weekend sweep.
Ladders. Ladders outside, dragged in the house, and yells of "You're gonna fall!"
A NEW For Sale Sign is on the curb in front of a property.
Regardless of your regiment in Spring Cleaning, know that we are all excited to be seeing these signs. Sooner than later, we are all anxious to see the "Snow Mountains" melt away, and the tulips, bluebells and crocuses begin to pop.
The Top 10 Most Affordable North Dakota Cities To Buy A Home
See the Must-Drive Roads in Every State