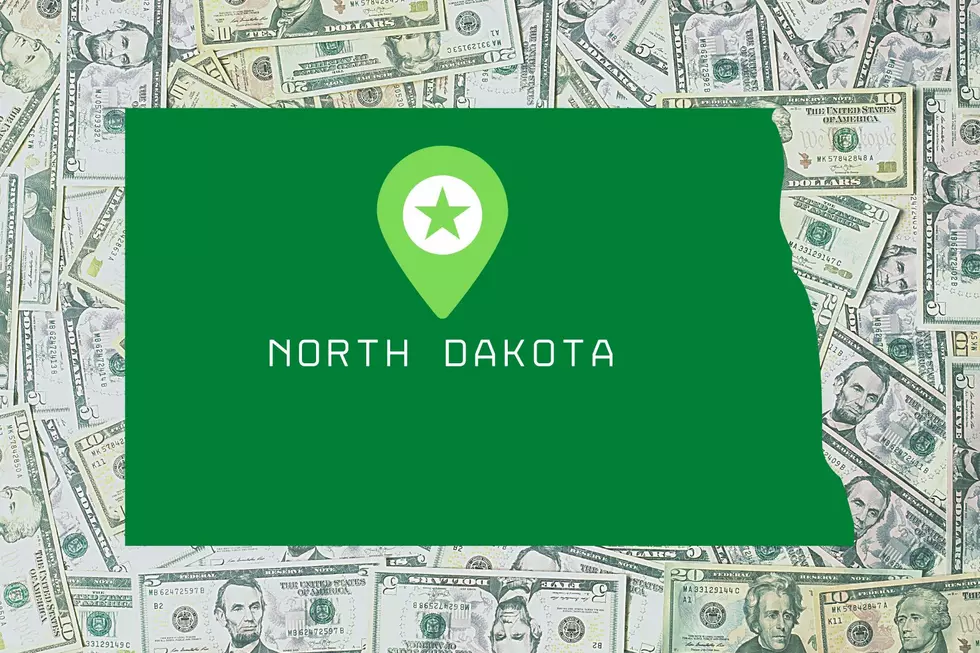 How To Tell If Someone Is Rich In North Dakota
Canva, Unsplash
Want to know how you can spot the upper echelon of North Dakota? Here are a few signs a person has "Money, money, money." -- Obligatory ABBA reference.
1. They are Farmers/Ranchers
Farming and ranching is one of the most prosperous gigs in this state. I'd never turn my nose up to a farmer or rancher; they are sitting on acres and acres of land, and that costs a boatload of money. That's not to mention the equipment, livestock, and other investments they've made. The money that goes into and comes out of farming is obscene. Obscene in a good way.
Farmers and ranchers may look rough and tough, but to a North Dakota trained eye, you know, they are the wealthiest in the land.
2. They Have Season Tickets To The Vikings
Times are tough, and they're getting tougher. If a person has season tickets, they are  probably rich-ish. The really bizarre thing about people who have season tickets is, that many of them hardly go. ...Huh?
3. They Do The Money Clip Move
There are some individuals who like to flaunt their wealth, but they don't want to come right out with it. These people often come in the form of "Money clippers" --yes, we're making up words now; literally all words are made up, leave me alone to my nonsense.
These wealthy individuals love to show off their stack. They always flash their hundreds when they get a chance.
4. They Pick Up The Tab At Cork n Cleaver
This is the most expensive restaurant in the state, according to Love Food. If you're picking up tab at this place, you have money to blow. If you're a regular here, I'd be scared to look at your bank account balance; I might faint.
5. They Have A Summer Home
If you know a North Dakotan who has a summer home in Arizona, New Mexico, or another Southern state, they might have a little bit more money than the average Joe.
These individuals go with the geese in winter, and I don't blame them.
6. Cabin-eers (Making up words again)
It's the same for North Dakotans who have fancy cabins in neighboring states like Montana and Minnesota. Some even have cabins in Michigan.
They have a whole extra house to escape to; they use them to do things like skiing trips, and hunting.
The point is that they can afford a whole extra house that they may only use a few weekends out of the year.
For the record, I'm not mad about it, just jealous.
7. They Have A Mandan Mansion
We love spending our free time on the Missouri River. As you float down it, you can't help but notice the massive mansions. I always wonder what these homeowners do for a living. There can only be so many doctors and dentists, right?
How are these people so wealthy? What am I doing wrong with my life? --Don't answer that.
8. Travel Talkers
They have all kinds of travel pictures on their Facebook pages, and when you run into them at the local YMCA, they tell you about their latest trip or vacation. As a matter of fact, it seems every time you run into them, they have just come back from somewhere delightful.
They tell me about their trip to Cancun, I tell them about my wonderful experience at Chick-fil-A.
That's It
I'm sure there are many other things that might tip you off to a person's stealth wealth, but that's all I can think of. Brain off.
Thanks for reading!
---
North Dakota's Most Expensive Homes
Here are the most expensive homes listed in North Dakota right now.
LOOK: The most extreme temperatures in the history of every state
Stacker
consulted 2021 data from the
NOAA's State Climate Extremes Committee (SCEC)
to illustrate the hottest and coldest temperatures ever recorded in each state. Each slide also reveals the all-time highest 24-hour precipitation record and all-time highest 24-hour snowfall.
Keep reading to find out individual state records in alphabetical order.