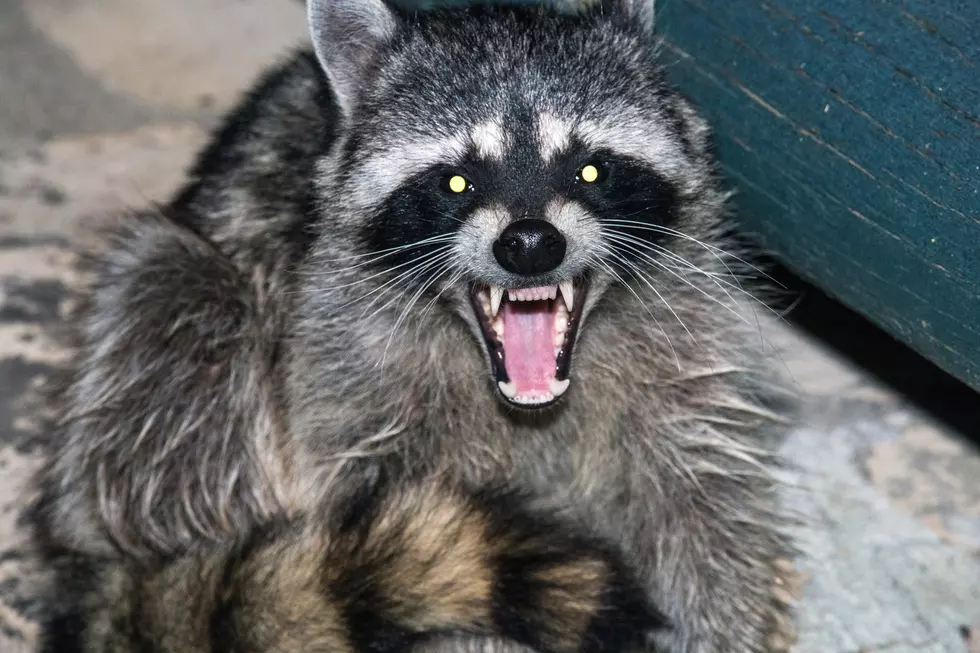 Hundreds Of Dead Animals Found In North Dakota Building
tomrejzek
The 38th annual North Dakota Taxidermists Association convention and show took place this past weekend in Bismarck.
Taxidermists from all over the upper Midwest and Canada were on hand to compete for various titles in this state taxidermy show held in a Bismarck hotel.
Not only is it a taxidermy competition, but various award-winning taxidermists hold seminars to help improve everybody's work.  There are three levels of the competition held at the North Dakota show every year.  The "Master" level for taxidermists at the highest level and the "Professional" division for the rest.  There's also a "Youth" division.  Some states also offer a "Novice" division for people just starting out.
Competition pieces are broken down into many different categories in which taxidermists compete such as "birds", "mammals", "fish", "big game", "reptiles" and many others.  Judges for each category score every entry in that division.  It's a tedious process that can take several hours to do depending on how many entries are in that category.
After that is done, ribbons are handed out for each mount.
Mounts that receive a score of 90 or above receive a "blue" ribbon.  80 or above you will pick up a "red" ribbon.  70 or above will receive a white ribbon.  In addition, special awards are handed out for many different categories, including "best of show", "best of category", "most artistic entry" and many others.
The weekend is capped off by a special banquet and awards presentation on Saturday night.
The North Dakota Taxidermists Association usually opens the showroom to the public on both Saturday and Sunday, so if you want to see the fascinating world of taxidermy, check it out next year.  The show has been held here in Bismarck now for many years and is usually the weekend closest to March 1st.
Here's a gallery of photos from the showroom for you to check out yourself.
Hundreds Of Dead Animals Found In Bismarck Building
---
LOOK: Here are the pets banned in each state
Because the regulation of exotic animals is left to states, some organizations, including The Humane Society of the United States, advocate for federal, standardized legislation that would ban owning large cats, bears, primates, and large poisonous snakes as pets.
Read on to see which pets are banned in your home state, as well as across the nation.
8 Great Hockey Rinks In North Dakota
The 8 BEST Hockey Rinks in North Dakota
10 More North Dakota Towns Nobody Can Pronounce