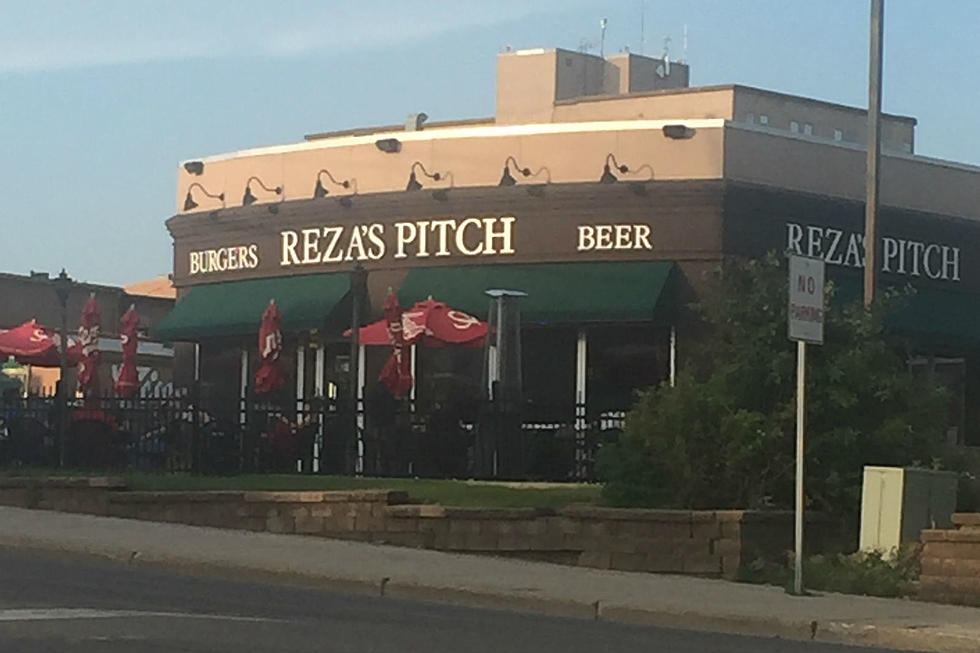 In Memoriam: Bisman Businesses That Closed in 2016
Townsquare Media-Bismarck
In 2016, we lost many businesses for a variety of reasons. Though we were able to enjoy them for parts of the year, in 2017 all traces of them will be gone.
Let's take the opportunity to remember some of the businesses we lost in 2016 in alphabetical order.
Box Office Video: In this day and age with streaming services Netflix, Hulu, Amazon Prime, HBO Go, Vudu along with services like RedBox, it's tough for video businesses to survive. Box Office Video, which was located on Washington Street in Bismarck closed up shop in March.
Custom Stripes: The business owned by Dvorak Motors was the home for off road vehicles, UTV's, motorcycles, go karts and more. The store closed down shortly after Thanksgiving but many of those kinds of products will still be available when Dvorak Motors reopens a very similar business that will be known as 'Dvorak Motorsports' at the same location.
Discovery Childcare Center: This was probably for the better. The childcare facility opened in March 2015 but after several complaints dealing with issues such as inadequate supervision and poor food quality, the facility was shutdown this past summer.
Eggers Audio-Video Store: Similar to Box Office video, you would think that a business like this would be unlikely to survive in the internet-friendly age of 2016. But apparently the reason they shut down is because owner Rolf Egger decided to retire. The store closed in April.
Fiesta Villa: The Mexican restaurant was a staple in downtown Bismarck but financial troubles doomed the restaurant. New restaurants will open in that location. Fiesta Villa officially closed its doors in May.
Golden Corral: There was a lot of controversy surrounding whether or not Golden Corral was actually closing or not. But in May, the restaurant did lose their lease and they did indeed shut down.
Hancock Fabrics: Hancock Fabrics was a chain that closed all 185 of their stores after declaring bankruptcy. They had a location in the Gateway Mall that closed its doors in April.
MAC Industrial Heaters: Early in the year, the manufacturer laid off 50 employees and then the remaining 23 employees lost their jobs before the summer was over. Eventually the plant closed its facility in Bismarck. Their headquarters are in Wisconsin. The Bismarck facility opened in 2010.
Minervas Restaurant and Bar: The bar and restaurant located inside the Kelly Inn on North 12th street closed its doors at the end of July. They still have some other locations scattered throughout the region. The restaurant featured steaks, pastas, chops, and seafood.
Quiznos: There are a lot of options for places to get sandwiches in Bismarck. Quiznos used to be one of those options. Not anymore. Quiznos, located on Bowen Ave in Bismarck closed up shop earlier this year.
Reza's Pitch: The popular restaurant known for its custom burgers, unique way of ordering, and its soccer theme closed their doors in June because owner, Reza Kamranian, retired from the restaurant business. He was hoping to sell the building to someone willing to continue the business but the restaurant is turning into a bank instead.
The Dollar Store: The Dollar Store in Mandan closed in April because the owner decided to retire.
Tutti Frutti: The place where you can build your own yogurt closed up shop in October though it was not immediately clear why. The store confirmed their closing in a Facebook post and said that gift cards could be redeemed at their locations in Fargo and Moorhead.
Wendy's: The fast food chain (well it's not fast food, it's Wendy's… whatever that means) known for their 'never frozen fresh beef' and square patties closed their location at the corner of Burnt Boat Drive and Tyler Parkway. Bismarck is not devoid of Wendy's however. They still have locations on North 14th street and Bismarck Expressway.
Let us know if we missed any and which businesses you will miss the most.