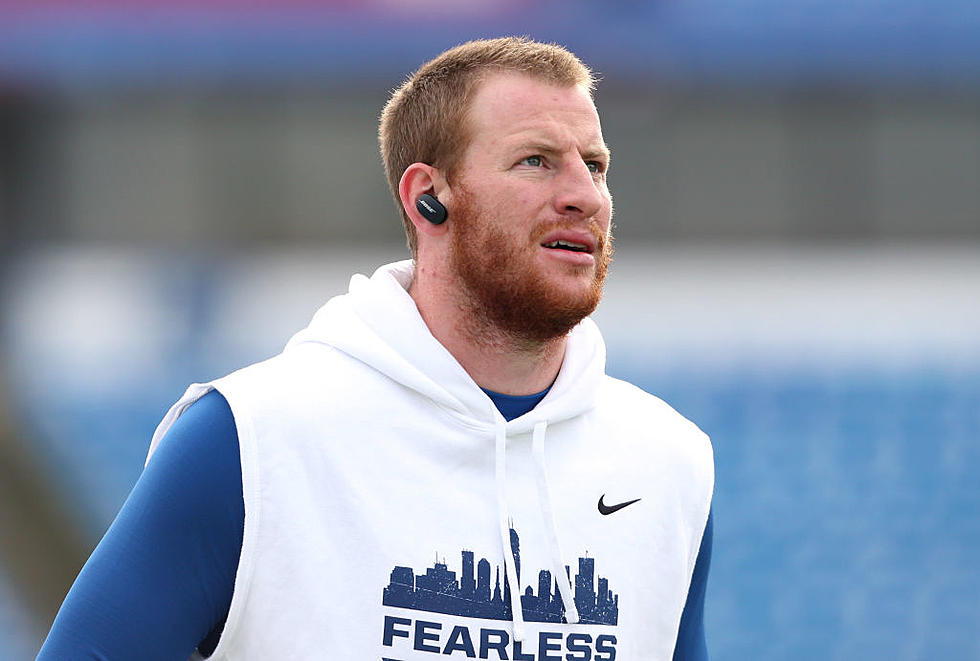 Carson Wentz Reached Out To The NY Jets – Is He Coming Back?
Getty Images
Pretty much all dressed up and ready to go...
...that's how you sum up the Carson Wentz situation. The will and desire to get out and lead a team down the field is still burning hot for Carson Wentz. A Century High and North Dakota State alum has been honing his skills while waiting for that dreaded phone call. For all of you, Carson Wentz fans ( I'm one of them ) have been itching for Wentz to get another shot at the NFL - a veteran of seven seasons, right out of the gate after being drafted by the Philadelphia Eagles ( 2nd pick overall ) back in 2016, Carson found himself winning a Super Bowl ring the very next year. Injuries have plagued his career, however, and earlier this year back on February 27th, the Washington Commanders released him. Suddenly he was out in the cold.
Staying in shape mentally and physically
That is what Carson Wentz has been focusing on since February. Just waiting for a team that suddenly finds themselves in need of an experienced quarterback, and the New York Jets on Monday Night Football - September 12th -  after just four snaps of Aaron Rodgers brand new season with a brand new team found himself out for the rest of the year with an Achilles tendon injury. So would this be a phone call Wentz would be receiving? According to nbcsports.com "   both Carson Wentz and Matt Ryan have reached out to the Jets about joining the team. The Jets declined"
Is this finally the end for Carson?
Of course not, the 2023 NFL season is still young, and already more than one team has suffered injuries to their quarterback, and in my opinion, it is only a matter of time before Carson's phone rings with an invite.
---
LOOK: 25 must-visit hidden gems from across the US
From secret gardens to underground caves,
Stacker
compiled a list of 25 must-visit hidden gems from across the United States using travel guides, news articles, and company websites.