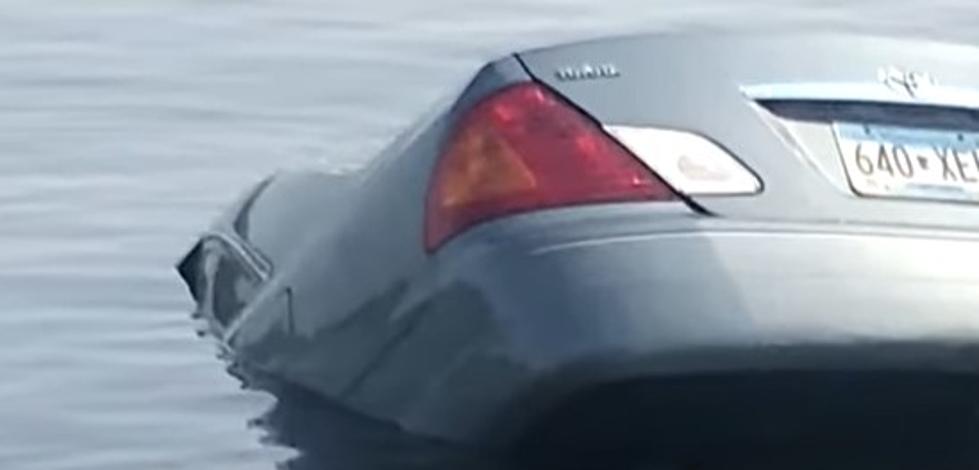 Man Trapped In Sinking Car At Lake Minnetonka Almost Turns Deadly
FOX 9 Minneapolis-St. Paul YouTube
The horror of being trapped inside a car, sinking into a river, is something you only see in the movies.  Nightmares in your sleep pertaining to this awful scenario is only JUST that, a scary dream -  until it happens for real.
A simple day at the lake almost turned deadly last Thursday
A lone fisherman had set out for a day to practice out on the lake for an upcoming bass fishing tournament, he would soon face a life or death ordeal that he will never forget. According to Fox 9, Dan Fabiano stopped thinking about fishing when he spotted something that didn't look quite right.
A shocking scene of a car sinking into the lake
What Dan "..initially thought was a small trailer mishap" turned out to be so much more. "...it turned out a car backing a boat trailer into the lake had been pulled into the water and was rapidly sinking with the driver trapped inside as bystanders Zeke Marquez and Justus Larson watched in horror"
The three heroes acted swiftly and worked together as one.
All three were just bystanders that made quick decisions. The water was filling up the car rapidly, which left little time for the man trapped inside to do much else. A combined effort by all managed to get the door unlocked and drag the driver out just in time.
Put yourself in their place
It's not as easy as you think when something like that happens - do you have what it takes to act without fear and do all the things necessary to save a human being? Instincts are so important when you are literally racing against time. A hero is not something you practice at, it is usually when you are thrust into something so unthinkable, and your actions are driven by pure intentions - to save a life. All four of these men will be bonded forever - and if you believe in fate and a higher power, the man who had his life saved now has three angels that he can call his new friends.
FOX 9 Minneapolis-St. Paul YouTube
The 100 Best Places to Live in the Midwest