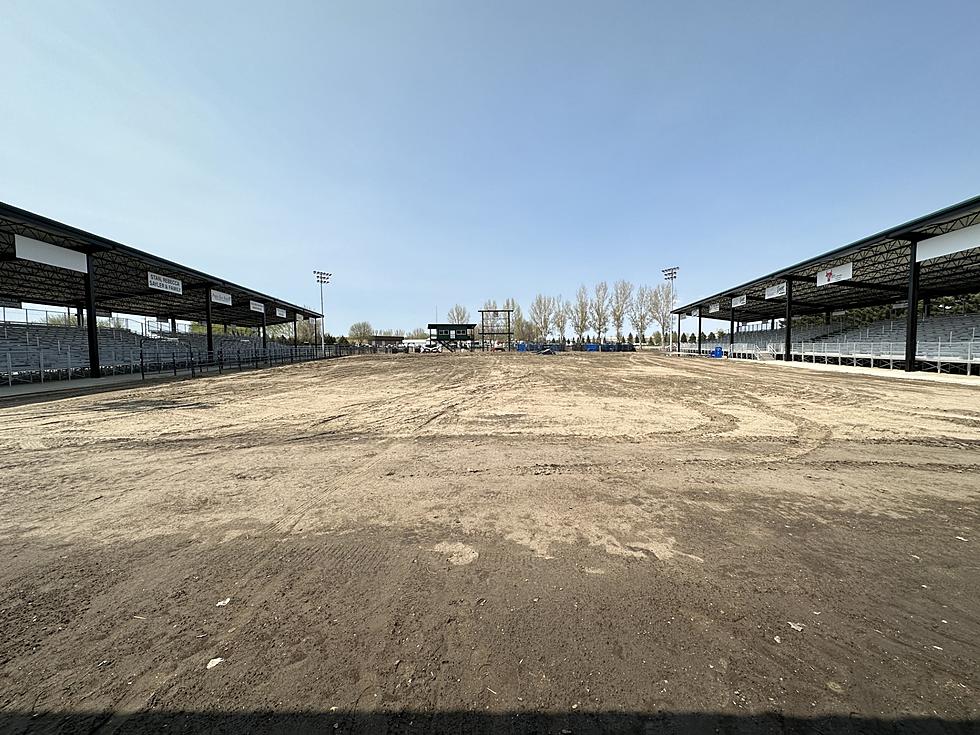 Mandan, North Dakota Rodeo Select-A-Seat Event Is On
Mandan Rodeo
According to a press release from the Mandan Rodeo, they are preparing for their first-ever rodeo in their new venue.
This will be the 144th Mandan Rodeo, presented by Dakota Community Bank & Trust.  This makes this one of the oldest rodeos in not only the United States, but the world.
The new venue and state-of-the-art facility is named the Dale Pahlke Arena.
Attendees will now have the opportunity to tour this new venue and find the perfect seats for themselves and their families.  The Select-A-Seat event will happen Tuesday, June 6th, from 4 pm to 6 pm at the arena, located at 2428 Longspur Trail in Mandan, North Dakota.
What's unique about this event, is that it will offer rodeo fans a chance to try before they buy.  Not to mention check out all the amenities before purchasing their tickets before the 144th Mandan Rodeo.  There is no admission to the Select-A-Seat event and no ticket is required.  FREE.
During the tour, attendees will choose their seats and the dedicated ticket team will be on hand to assist in securing the seats for the Mandan Rodeo.
For more information about the Select-A-Seat event, you can go here.
If you would like to purchase your tickets now for the Mandan Rodeo, you can do so here.  You can also call 701-877-4386.
About Mandan Rodeo Days:
It was founded all the way back in 1879.  This year's event will take place July 2nd through the 4th.  The Mandan Rodeo has become famous because it's part of the "big loop" of rodeos, which includes Cheyenne Frontier Days, and the Calgary Stampede.  The Mandan Rodeo was named the WPRA Ground of the Year and Medium-Sized Rodeo of the Year.
LOOK: Explore the iconic buildings from every state
From colonial homesteads to mansions by the ocean, iconic buildings define every state in the country. Stacker compiled this list of notable examples from historic and government reports and news articles.
Movies That Mention North Dakota