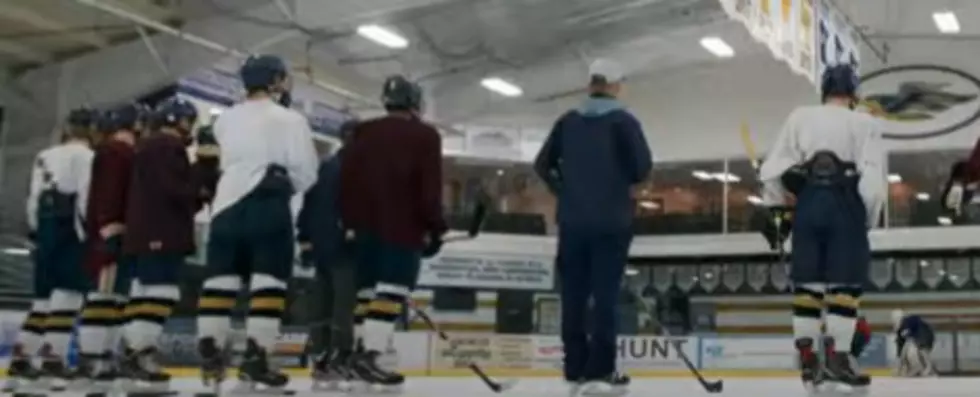 Minnesota "Hockeyland" Trailer Looks Outstanding
Greenwich Entertainment YouTube
One of my favorite things to do in my free time is watching a sports movie
You name it, I have probably seen it. From baseball to football, to probably my favorite movie of all time - MIRACLE - about the 1980 United States Olympic Men's hockey team. What appeals to me the most is the movies that we can try and relate to, for instance, I remember exactly where I was when I actually saw our guys win the gold medal - both my dad and I cheered on every game, and before that magical time, we had never even seen a hockey game. That's what an impact that team had on our country, and the movie brought back every cool emotion.
Minnesota documentary showcases true love for the sport
Just watching the movie trailer alone already has me looking forward to this coming out soon. According to mprnews.org " Iron Range native Tommy Haines grew up, as so many do in northern Minnesota, playing ice hockey. His love for the sport and culture surrounding it inspired his first documentary in 2008, and is the subject of his new documentary "Hockeyland," showing soon in movie theaters across the state" I can only begin to imagine how many fathers and sons will be making plans to see this film as well, and I guarantee from the looks of this trailer, their emotions will come flooding out from their personal experience and memories of the game of hockey and life. That's what makes a movie so special. See for yourself what I'm talking about:
---
LOOK: Here are the 10 US golf destinations with the most courses per capita
Discover where you can find the best access in the country for your pick of courses, the unique terrain that lends itself to world-class golf, and what makes select clubs noteworthy.