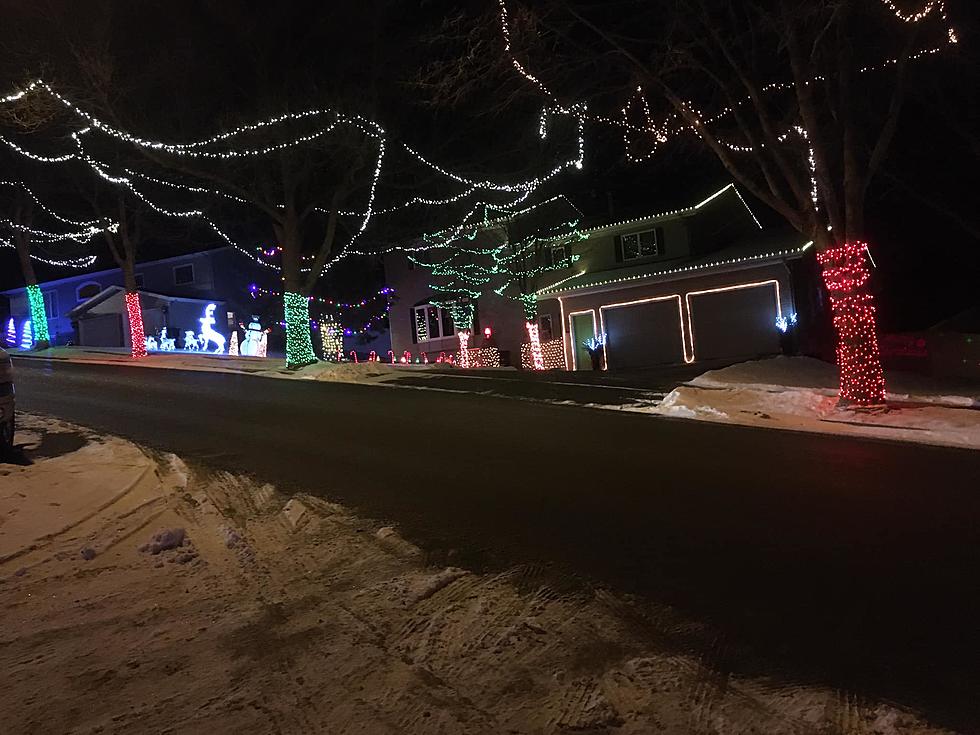 My Favorite Street In Bismarck, North Dakota For Christmas Lights
Rick Rider
I was dropping off my hunting buddy last night at his home when I noticed a line of cars waiting to turn onto a street.  I asked him what was going on?  He said, "Oh, that's people waiting to turn into Candy Cane Lane."  "Candy Cane Lane," I said, "What on earth are we talking about?"  I've only lived in Bismarck for a few years, and I had not heard of this little Christmas gem.
Candy Cane Lane is actually Northview Lane off of Divide.  People line up off of Divide for hours every night just to get a glimpse of the houses meticulously decorated with holiday cheer.
I stopped by last night after a long day of pheasant hunting in chilly weather, and I couldn't believe the cars lined up.  It was never-ending with people coming from both directions.  From what I could see, just about all of the houses along Northview Lane were participating.  I especially liked the trunks of the trees all being decorated all the way up the street.
I kind of made a mistake by parking to take a walk along the street and snapping some pictures.  It was nearly impossible for me to get back into traffic with that long line of cars when I was done.  It kind of reminded me of trying to leave a parking lot after a big concert.  One thing is for sure, Candy Cane Lane is worth a look when you and your family go out looking at Christmas lights the next couple of days.  Here are my photos and Merry Christmas to you and yours.
Candy Cane Lane