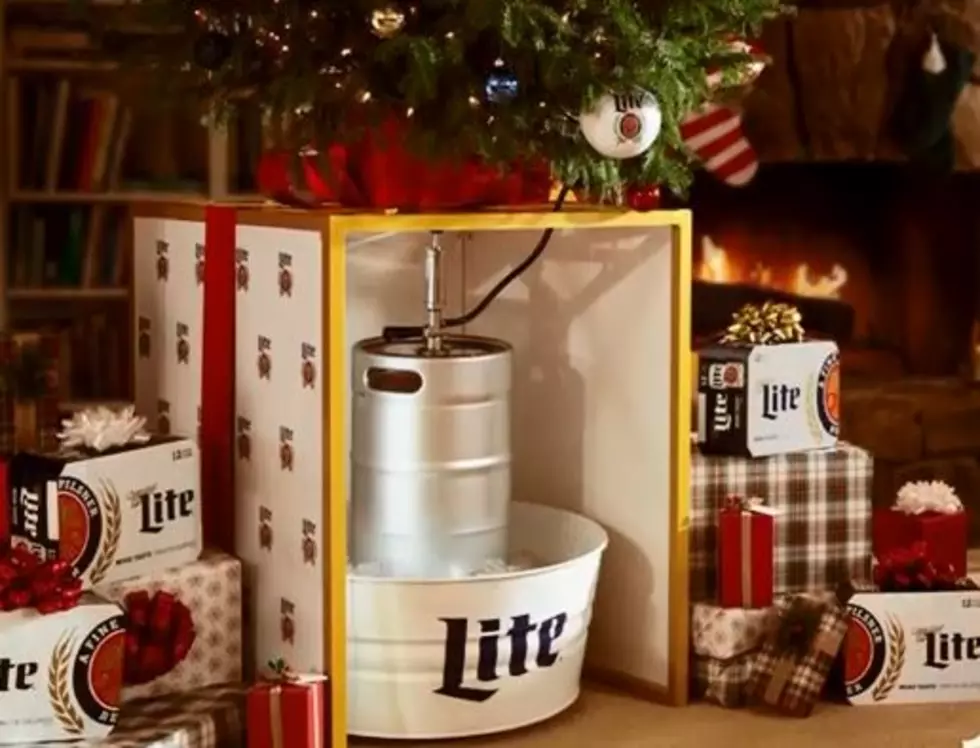 ND And MN In Awe Over Beer Keg Christmas Tree Stand
opsmgr
Corporate America is always trying to sell us their wretched wares. Especially during the holidays! Spam, I'm talking about you! Not sure anyone was demanding Figgy Pudding-flavored Spam.
Ewww!  It's real and you can find the full story here.
But every now and again, corporate desire to sell us stuff aligns perfectly with our desire to buy their stuff!  So is the case with the introduction of the Miller Lite beer keg Christmas tree stand.
Now you can pour a beer right out of the base of your Christmas Tree.
Video courtesy of News in 60 Seconds YouTube Channel
I'm not Christmas-crazy enough to agree to put up the tree right after Halloween, but I confess Miller Lite is presenting a compelling argument.  I'm all for hanging the outdoor holiday lights early because it gets pretty snowy and cold pretty early up here in the northland. For the record, I failed to do that and will now be hanging lights in two feet of snow.
So why not get ahead of the holiday decorating red solo cup style?
The stand is designed to fit perfectly around a quarter-barrel keg and can hold a five-foot tree weighing up to 150 pounds! The whole outfit is retailing at just $49.99 with of course the tree and the beer sold separately.  Miller expects them to sell out quickly at TreeKegStand.com.  They were spot on in their thinking because they sold out in about a week.  You can still register to win one by clicking here.
What could make this concept even more incredible?
If it was BUSCH LIGHT!  People up here would leave the tree up all year round.
---
North Dakotans And Minnesotans That LOVE THE SNOW!
There are MinneDakotans that love the snow perhaps too much.
Gifts For The Outdoorsman or Outdoors Woman
Show You Care! Be A Part Of The Memory!
The Top 10 Most Affordable North Dakota Cities To Buy A Home