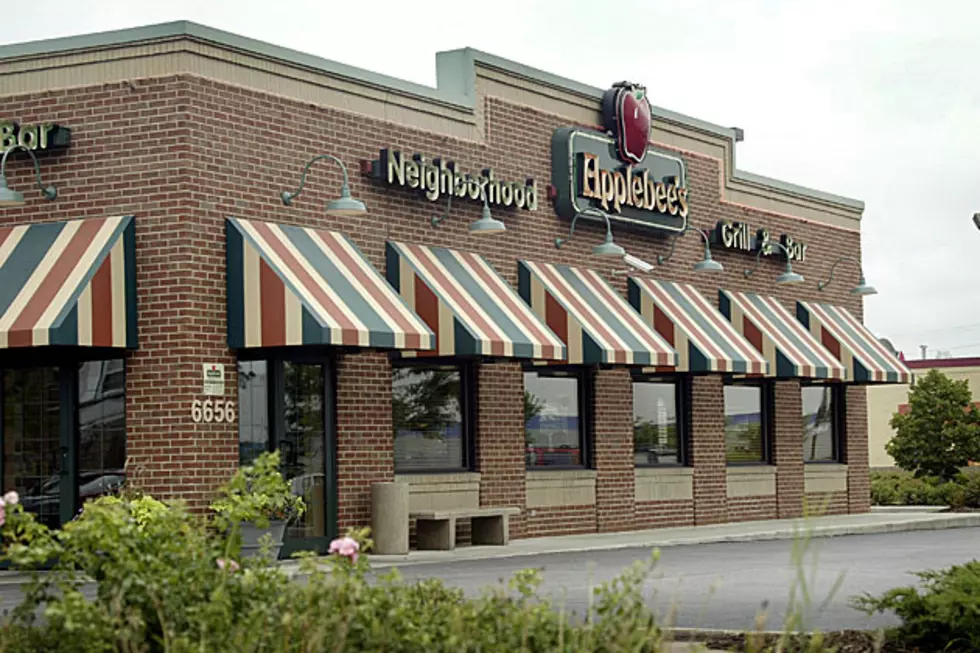 You Can Spend New Year's Eve at Applebee's for the Low, Low Price of $375
Getty Images
A lot of restaurants jack up prices for New Year's, but Applebee's may have taken it to extremes.
Two Applebee's restaurants in Times Square are offering a New Year's Eve package where customers can usher in 2014 for $375. Yup, this is actually the same chain that bombards us with reminders of the reasonably priced two-for-$20 dinner specials.
What do you get for the $375 price tag, other than a huge hole in your wallet and the unbridled frustration of elbowing thousands of other people in town to watch the ball drop?
Chef's selection buffet
Premium Open Bar
Party Favors
House DJ
Dance Floor
Champagne Toast at Midnight
Non-Stop Fun!
In addition, "After 11pm, guests are allowed to make their way to the streets of Times Square to ring in the New Year." Gee, how nice of them to let you leave.
And there's some good news if you want to take the kids – it will only cost $250 for customers under the age of 12. Quite the bargain, huh?