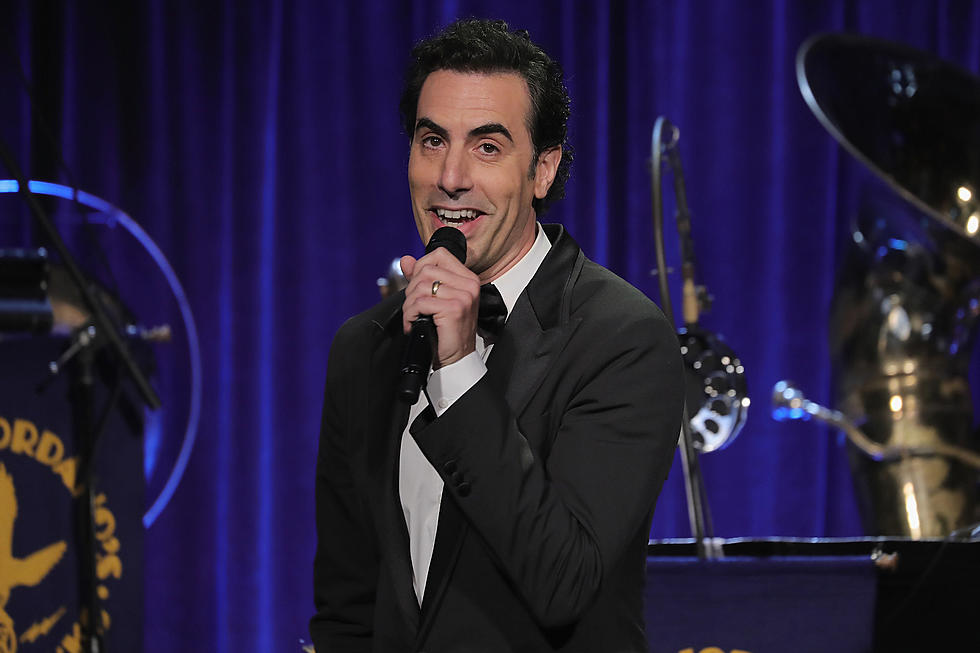 Is O.J. Simpson in Sacha Baron Cohen's Next Movie?
Getty Images
Look, I know the buddies in comedies are supposed to be mismatched. But this is reeeeeeeally mismatched.
A source told The Mail on Sunday that Baron Cohen wore a curly dark wig and black, thick-rimmed glasses to meet Simpson in a Las Vegas hotel room. The source said: 'OJ would not even get in the hotel room until he was paid a sackload of cash. There was no way Sacha could have got OJ into the room without paying money.'
(In fairness to O.J., I'm not getting into a room with Sacha Baron Cohen for less than 20 grand, either. I've seen his movies; I know what's up.)
The other element of this story is the fact that Simpson, who was released from prison last year after being convicted in an armed robbery case, still owes tens of millions of dollars as a result of the civil suit in the deaths of Nicole Brown Simpson and Ron Goldman. The Goldmans' lawyer, David Cook, told the Mail "If money changed hands then all of the money paid should go to Ron's father Fred. There is a legal and moral imperative here."
Someone from The Mail was able to track down Simpson in Las Vegas, and he said he did know Cohen ("I met him. Nice guy.") But he wouldn't say whether or not he got paid to appear in one of his movies.
I suspect the truth will eventually come out, here. And while I am sympathetic to the victims' families, I also would not be opposed to seeing O.J. pop up in a Sacha Baron Cohen movie, assuming he was the butt of whatever joke Cohen's telling.
Gallery - The Best Comedy Movie Posters in History: