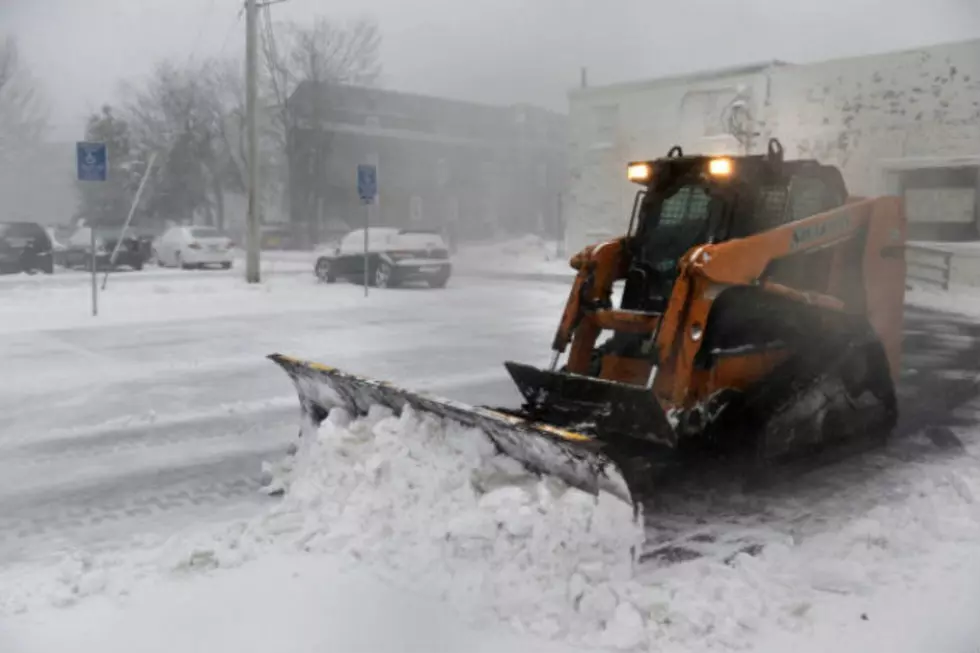 Significant Winter Storm Headed To North Dakota This Week
darren mccallister/getty images
The local meteorologists have been talking about this potential winter snowstorm for over a week now.
Different weather models over the course of the last week have had this Colorado low affecting mostly South Dakota and Minnesota.
Colorado lows for those of you that don't know are the snow systems that have the greatest potential for large snow accumulations.  Some of our biggest snowstorms earlier this winter back in November and in December were the result of Colorado lows.
We received a special weather statement from the National Weather Service in Bismarck earlier today that leads us to believe North Dakota is not going to come out of this next snowstorm unscathed.
In fact, the verbiage used by the National Weather Service points otherwise and this could indeed be a significant storm.
"Significant snow accumulations, near blizzard conditions, and dangerous windchill are possible Wednesday afternoon through Friday morning."  "Significant impacts are likely across the state this week.
All of the cities in our Bismarck Mandan listening area are included in this special weather statement.
In addition, portions of south-central and southeast North Dakota are currently in a Winter Weather Advisory from 6 am Tuesday, February 20th until midnight Tuesday.  This includes our Bismarck Mandan listening area.
3-5 inches of snow possible with winds gusting as high as 45 miles per hour.  Widespread blowing snow could significantly reduce visibility making travel hazardous.
UPDATE:  The National Weather Service has now issued a Winter Storm Watch for Burleigh, Kidder, and LaMoure counties starting late Tuesday night through Thursday Morning.  Total snow accumulation of 5-10 inches from Tuesday through Thursday morning.  Snow and widespread blowing snow will significantly reduce visibility making travel hazardous.  Potential blizzard conditions.
North Dakota's 15 Most Out in the Middle of Nowhere Towns
LOOK: Baby boomer baby names that have gone out of style
Using info from the Social Security Administration's baby name database,
Stacker
compiled a list of baby boomer baby names that have declined in popularity.