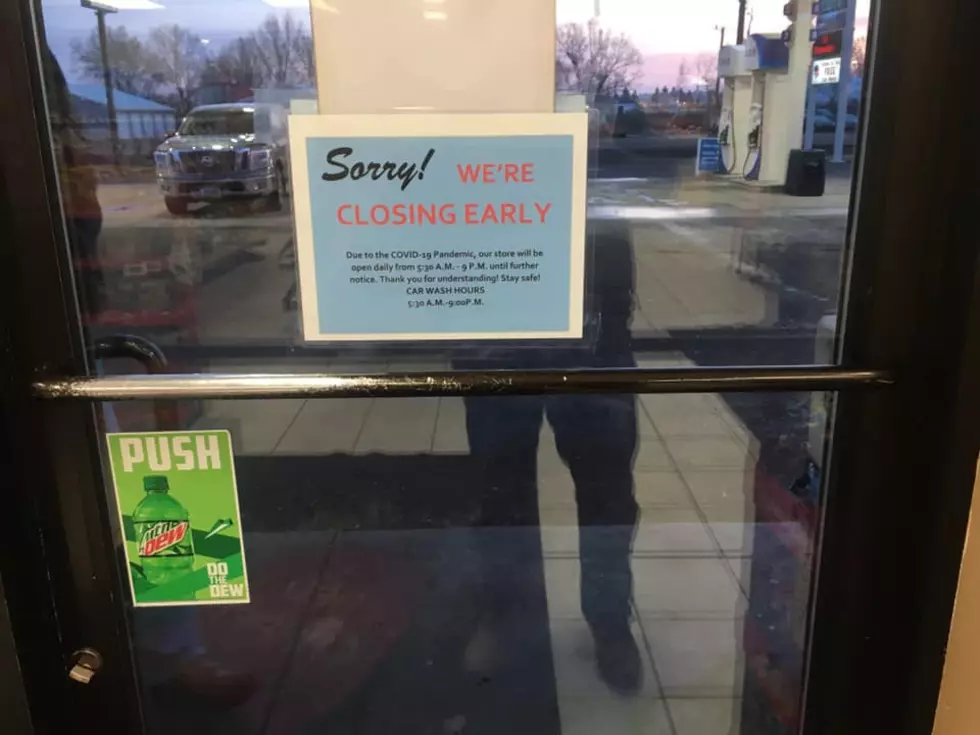 Stores Across The Area Adapt To The New Normal
Rick Rider
Businesses in Bismarck Mandan have been adapting to a "new normal", due to the spread of COVID-19.
Did you ever think you would walk into a grocery store and see "X's" on the floor where you should stand while waiting in line?  I know I never imagined we would be where we are at, when coronavirus started to spread across the globe.  Nor did I ever think I would have to "hunt down" toilet paper at a grocery store either.  Savoy shoppers know when toilet paper and other sought after items arrive on the trucks and are quick to snatch them up these days.
Do to fewer people going out, Bismarck Mandan area businesses have been forced to reduce their hours of operations.  They've also had to introduce restrictions for customers as they enter their establishment.  Menards as an example is no longer allowing children under the age of 16 into the store due to COVID-19 crisis.  If you look under the age of 16 you will have to show ID.  Kind of like trying to go to a bar.  Convenient stores, to grocery stores, to restaurants are all being affected in one way or another.  Dine in is now take out, pick up or delivery.
Expect restrictions to continue or be increased as COVID-19 continues to spread across North Dakota.  (At the time of this article North Dakota was sitting with 207 cases)