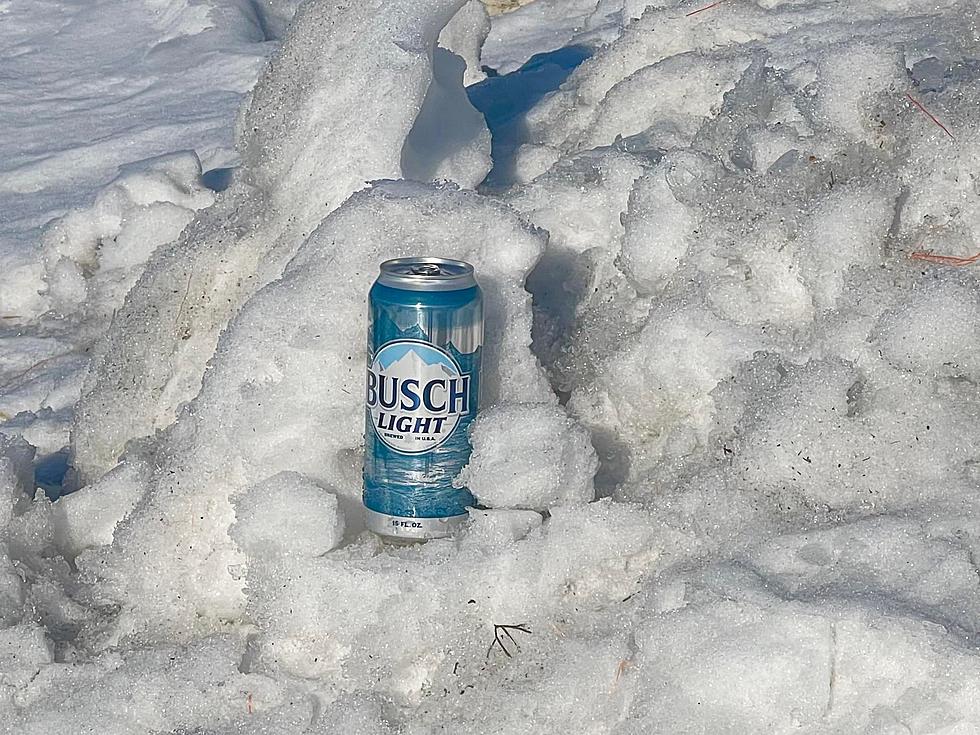 The More Snow In North Dakota, The Cheaper The Busch Light
Holly Hendrickson
It's back for another fabulous year. 
Let's face it, the last two years in North Dakota we've gotten screwed.  Some of the driest winters on records.  So far the winter of 2022 has been a little closer to average.  That's good news for Busch Light beer drinkers all across the state.
Once again this winter, the more snow we get in North Dakota, the cheaper Bismarck's favorite beer will be.  According to Busch Light, the Busch Light Snow Day contest for North Dakota 2022 is officially on.  For every inch of snowfall received in Fargo, North Dakota during the period January 3, 2022, through February 28, 2022, you will receive a $1.00 rebate on your purchase of one towards a 30 back of Busch Light or Busch up to $15 dollars. (cans or bottles).  You can also receive up to $12 dollars off of a 24 pack of Busch Light or Busch (cans or bottles).
You can even track how we are doing in North Dakota and receive alerts from the company.  CLICK HERE!  Looks like they're taking one city from each state that the offer is valid, and using their snow data for the entire state.  Fargo is the city in North Dakota that Busch is going by.  Fargo by the way, according to the National Weather Service is currently at 6 inches of snow.  It's probably good that Busch Light is going by Fargo's snow over Bismarck since they typically receive more snow than us.
The rebate amount will be determined on or about March 1, 2022.
You should allow up to eight (8) weeks for delivery of your Busch prepaid Mastercard or Busch prepaid virtual Mastercard.
So start wishing for a blizzard, (For Fargo anyway) because it's our ticket to cheaper beer in Bismarck Mandan RIGHT?  Either way, it means cheaper beer, and let's face it, if you're in North Dakota, there's a pretty good chance you're drinking Busch anyway.  Just remember to save your receipt to get your rebate.
---
Top 11 Drinks That Make NoDak's Throw up.
50 Most Popular Chain Restaurants in America
YouGov investigated the most popular dining brands in the country, and Stacker compiled the list to give readers context on the findings. Read on to look through America's vast and divergent variety of restaurants—maybe you'll even find a favorite or two.