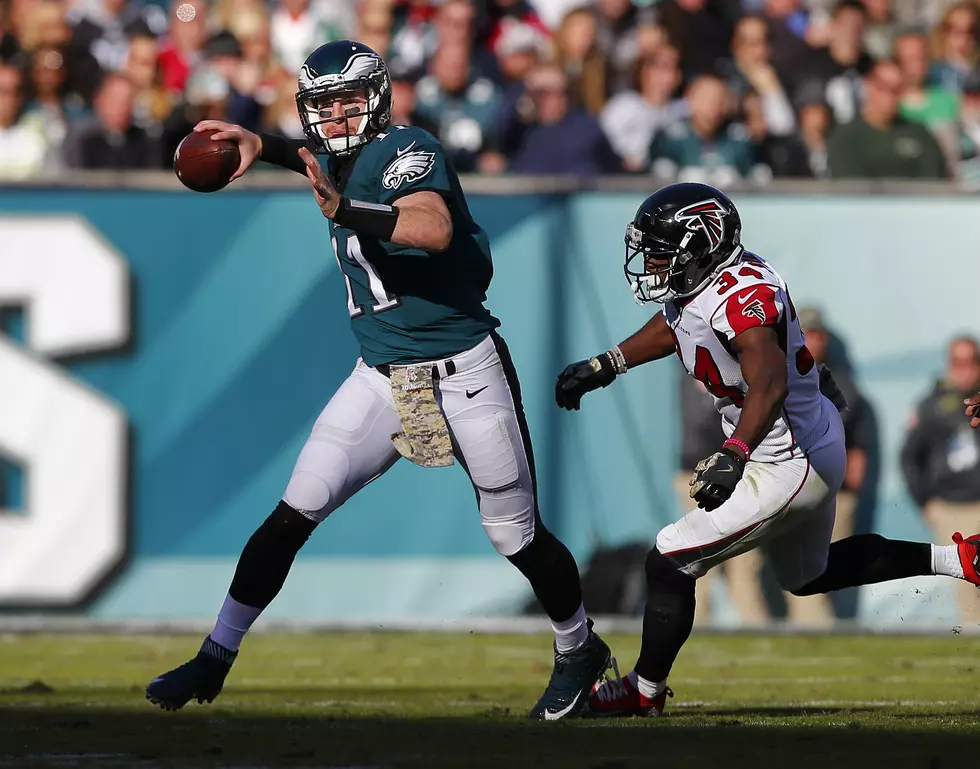 Top NFL Talent Evaluator: Wentz is the Best QB From 2016 Draft Class
Getty Images
A former NFL General Manager, well known for his ability to see great potential in young players has weighed in on who he feels is the best QB from the 2016 draft class.
As noted by USA Today, Scot McCloughan has worked in the NFL as a regional scout, a college scouting director, a VP of Player Personnel, and a Senior Personnel Executive. McCloughan was also a General Manager at one time for the San Francisco 49ers and the Washington Redskins.
McCloughan was instrumental in helping the Seahawks attain their first Super Bowl win in franchise history working in the front office in Seattle. He was a big reason why the Seahawks obtained Kam Chancellor, Richard Shermon, Russell Wilson and others according to USA Today.
So that right there tells you that McCloughan sees talent and can see potential in young players.
A Twitter user earlier this month innocently asked McCloughan who he would start a franchise with at quarterback. McCloughan's options were the top three quarterbacks from the 2016 NFL Draft: Dak Prescott, Carson Wentz, and Jared Goff.
As you can see McCloughan answered with the former NDSU Bison quarterback, Carson Wentz.
McCloughan recently joined ESPN NFL insider Adam Schefter on his podcast where Schefter asked McCloughan to elaborate on why he chose Wentz over the other two quarterbacks.
USA Today transcribed McCloughan's response:
… Dak's got the offensive line and the running game, big time. Which, ya know, it's not his fault, but it's there for him, it makes his life a lot easier," McCLoughan said. "Carson does a lot of things on his own, ya know. And not knocking Philly whatsoever, but it's a different talent level on those offenses.
So there you have it. The guy who saw the potential in Richard Sherman, and Russell Wilson before they ever set foot on an NFL field, thinks that Wentz was the best quarterback choice in last year's draft.